David Moyes predicts a tight contest between Everton and a "galvanised" Sunderland
Everton manager David Moyes insists his side's need for points is just as important as Sunderland's on Saturday.
Last Updated: 20/04/13 2:18pm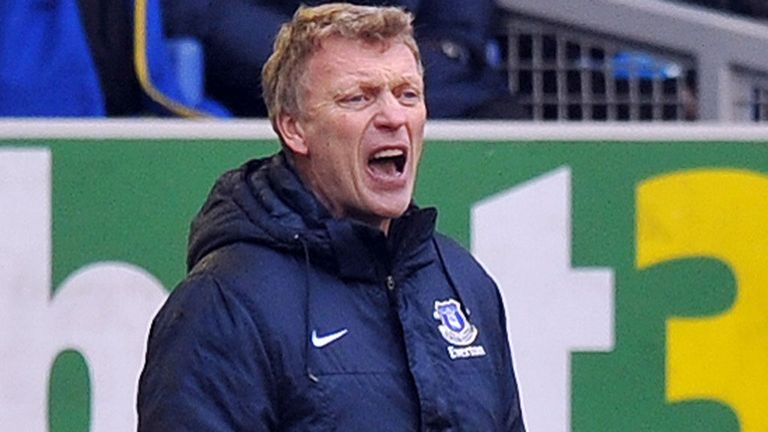 The Toffees are just four points off the UEFA Champions League places ahead of their trip to the Stadium of Light, while Paolo Di Canio's men are only three points clear of the relegation zone.
Moyes said: "Our need is as great, from our point of view. We have got to keep winning and we will have to try that again at Sunderland.
"When people are asking me if we are still in the hunt for Europe, I am pleased about that."
Sunderland are still on a high from last weekend's 3-0 victory over fierce rivals Newcastle, and Moyes believes the choice of Paolo Di Canio to replace the sacked Martin O'Neill has changed the nature of Saturday's contest.
He added: "I think it is a different game, but more than that it is a different game because they had a fantastic result at Newcastle.
"If you win a game like that, as emphatically as they did, then it has got him off to a great start. It will have galvanised the club. It's given their crowd and their players a big lift and it makes it an interesting game.
"I'm disappointed Martin lost his job because I respect him and like a lot of the things he does. But Paolo is making his way as a young manager and he did a good job at Swindon.
"His opening gambit so far has been good. It is good to see new managers coming on the scene - but it is always sad when you see people who you respect and know are good managers leave as well."