Everton boss David Moyes focused on winning Merseyside derby for supporters
Everton boss David Moyes says a Merseyside derby win at Anfield would be one for the fans, not to boost his own CV.
Last Updated: 05/05/13 12:47pm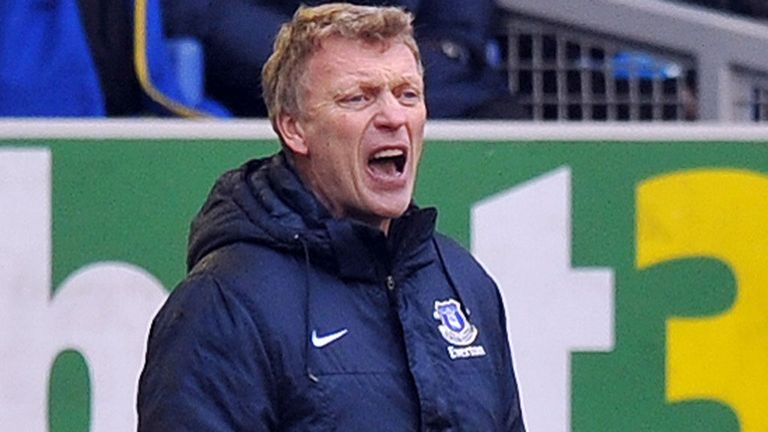 Moyes has not tasted success at Anfield in his 11-year reign but his desire to end that run is more to do with the significance of the game for his club.
A victory for Everton means they would be guaranteed to finish ahead of their city rivals in the Premier League table for the second year running but Moyes is more focused on what it would do for their European hopes.
When asked what it would mean to him if his side won, Moyes said: "Nothing personally.
"For Everton - for the team and the supporters - it will mean an awful lot, but personally, it is not an important thing really. I'm looking forward to trying to get a result for the supporters.
"You want to finish above every team - I wanted to finish above Manchester United and Manchester City this season.
"Do I want to finish above Liverpool? Of course I do. But it can't be our sole objective, and I would be surprised if it was Liverpool's to finish above us.
"In terms of our target at the moment, we are looking to see if we can catch Tottenham or one of the other teams above us.
"We've had a lot of key players out at different times in our season, and I'm sure Liverpool will just get on with it. I think both teams have been pretty steady in the back end of the season.
"I think it's quite tight - their form has been good, and they had a great result last week.
"We've kept ticking along nicely and picking up points as we go, so the game looks evenly poised at this moment in time."