David Moyes hopes Everton will be ruthless in front of goal over rest of season
David Moyes hopes Everton will show a more clinical side in front of goal over the last three games of the season.
Last Updated: 05/05/13 12:46pm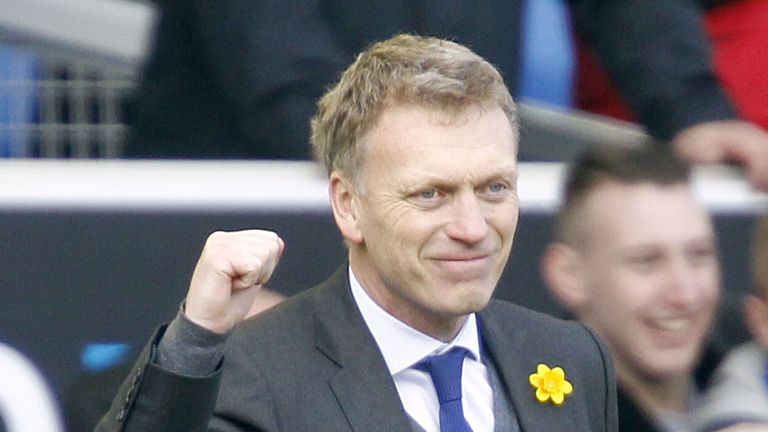 The Toffees are back in action on Sunday in what is sure to be a passionate Merseyside derby against Liverpool at Anfield, a game they start on a run of only one goal in three games.
They have lost only one game in their last eight, but much of that is down to their defensive stability and Moyes admits he is a little concerned about his side's lack of goals.
After the derby, Everton end the season at home to West Ham and on the road at Chelsea as they look to secure European football in 2013-14.
"We have played well," Moyes said. "We have done a lot of good things, but we would like it to be better. We have just dried up a little bit on the goals side at this moment in time.
"I couldn't say all year that we have been banging them in as I would like, but I think we have been up there with the most shots and crosses.
"We have made plenty of attempts, but then we are maybe just not getting the finish to it.
"So it is something we have got to try to make sure of in these final three games - that when we get opportunities, we take them, we are clinical and we make them count."
But Moyes is delighted with the solid nature of his side's defence, which has kept five clean sheets in seven games, and he added: "If you are not scoring, or if you have just dried up a little bit, you have to make sure that you don't concede to give yourself the chance of at least getting a draw, or maybe nicking a goal to win it.
"It has been good and I'm pleased that we have tightened up. It is important that you get a certain amount of clean sheets during the season and we are beginning to get much closer to it now."