Sylvain Distin salutes outgoing Everton manager David Moyes
Everton defender Sylvain Distin feels David Moyes will have no trouble settling at Man Utd because he works so hard.
By Patrick Haond
Last Updated: 10/05/13 1:23pm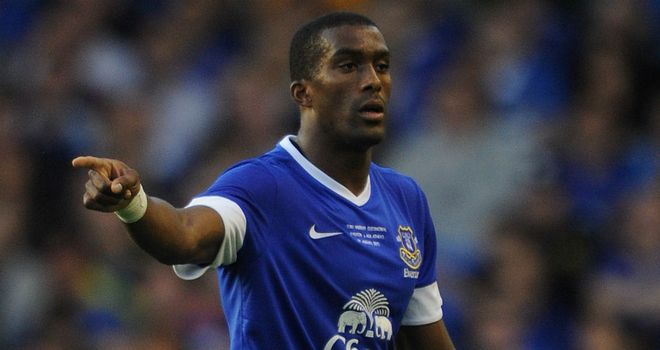 The Toffees were rocked on Thursday by the news that Moyes is to bring his 11-year association with the club to an end this summer and succeed the retiring Sir Alex Ferguson at Old Trafford.
Filling the void created by a managerial legend will be no easy task, but Moyes' appointment by the Red Devils has been met by widespread approval.
Distin, who has spent four years working under the Scot at Goodison Park, is convinced United have made the right choice, with their new boss similar to their current one in a number of ways.
The French defender told L'Equipe: "He has many character traits in common with Alex Ferguson - the same drive, the same determination.
"Moyes is involved at a club 200 per cent. He does everything - training sessions, fitness sessions and even video sessions. At other clubs I have known, that has been the job of an assistant.
"He is always here. He puts you under pressure from the first to the last encounter. Even if there is nothing at stake, you know you will have to give your all."