Everton defender Leighton Baines says that David Moyes is a 'great' manager
Everton defender Leighton Baines believes his former manager David Moyes will do a great job at Manchester United.
Last Updated: 02/06/13 4:33pm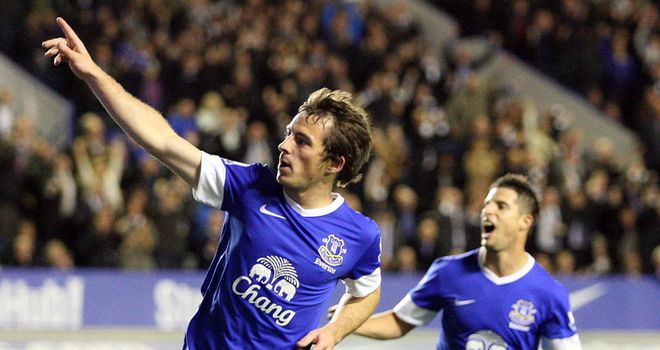 Baines has been tipped to follow Moyes to Old Trafford this summer and the England defender has nothing but praise for the Scotsman.
Baines said: "His contract was running down so there was a possibility but we were hoping he stayed.
"He didn't in the end and we wish him well. I'm sure he will do a good job at Manchester United, he's a great manager."
Baines is expected to feature for England during their friendly with Brazil in the Maracana on Sunday.