Roberto Martinez plans talks with Phil Neville, David Weir and Alan Stubbs
Roberto Martinez will speak with Phil Neville, David Weir and Alan Stubbs to discuss their futures at Everton.
Last Updated: 07/06/13 8:26am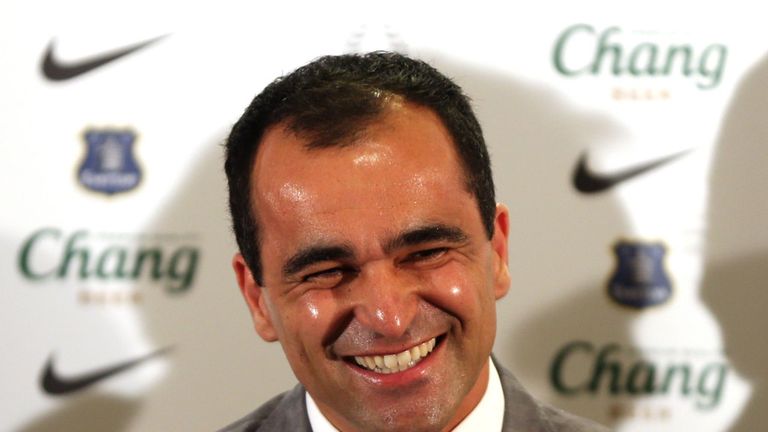 Reserve team manager Weir, Under 21s coach Stubbs and former Everton skipper Neville were all interviewed for the manager's job prior to Martinez's appointment.
Martinez is expected to bring in some of his own men in a backroom reshuffle, but he insists he is keen to retain much of the current infrastructure.
"I'll be speaking with them all. I will love having Evertonians on the management team, it's very important," noted Martinez.
"They need to set the values of the club. I will be speaking to everyone here and obviously Alan and David are part of that.
"Phil is a little bit different now he's away but I will be speaking to him to see how he feels. It's a big moment in his career right now.
"He will be thinking about going into management or coaching.
"We will sit down with him and see how he feels about things."
Insight
Everton chairman Bill Kenwright is delighted Martinez will be attempting to keep all three after being impressed by them during the interview process.
"I was hugely impressed with the three boys," said Kenwright. "It gave me a great insight into this football club.
"I say that because if a chairman is not a football man, it is my belief they do not belong in the dressing room.
"They gave me an insight into the Everton way and what they thought Everton needed - which was not much.
"Roberto said to me at our first meeting that it is very important that those lads are part of our going forward.
"He wants to bring his own guys in but that will take him time to see what is there. He will be talking to a lot of people."