Wigan boss Owen Coyle tells James McCarthy to be patient over next move
Wigan boss Owen Coyle has urged James McCarthy to be patient but admits he won't block a Champions League move.
Last Updated: 03/08/13 12:02pm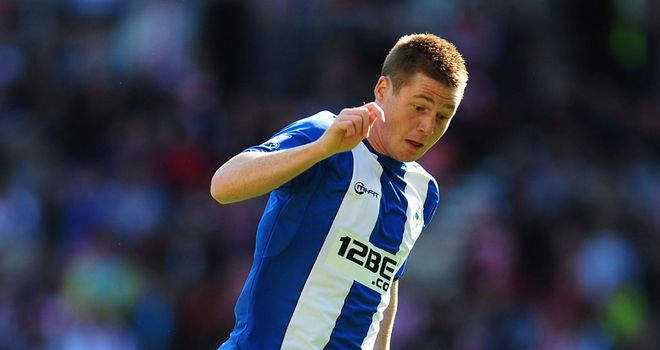 McCarthy has been linked with a Latics exit following the club's relegation last season and Newcastle are reportedly targeting the Republic of Ireland international midfielder.
But Coyle has cited the example of Chelsea defender Gary Cahill, who he worked with at Bolton Wanderers, as someone who delayed a move to a big club and saw it reap rewards.
"I've talked to James McCarthy here about how patient Gary was and he went on to become a Champions League player," Coyle told the Daily Telegraph.
"It was difficult for James in the summer. Everyone James met said, 'Which club are you going to?'
"He's a fantastic player and a fantastic human being. His head was all over the place.
"I've said to James that if a Champions League club comes in for him - and he's that good he can play for anyone in that top six - I won't stand in his way.
"I don't want to dismantle the squad but equally there's a moral obligation to do right by the kid. He's been fantastic for Wigan. But we don't have to sell anybody."