Everton goalkeeper Tim Howard hails Leighton Baines and Marouane Fellaini
Tim Howard has hailed Leighton Baines and Marouane Fellaini for not letting transfer speculation affect them.
Last Updated: 26/08/13 10:54am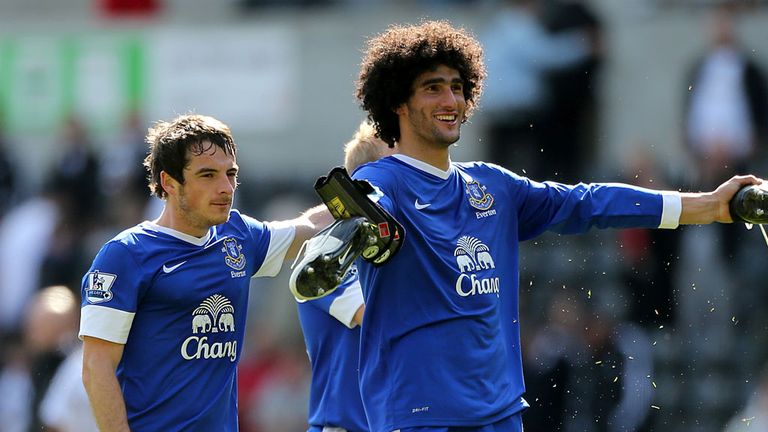 Baines and Fellaini are transfer targets for former Everton boss David Moyes at Manchester United as he looks to raid Goodison Park.
Everton have rejected United's joint bid for the pair with the Toffees unhappy with Moyes' pursuit of the key duo.
Howard insists his two team-mates have handled the whole situation well and is confident they will not try and destabilise the club by pushing for a move to Old Trafford.
"To be fair to Felli and Baines, you look at some other clubs and they have got some idiots," Howard told the Daily Mail.
"A team becomes interested in them and they don't turn up for training or train with the reserves.
"That's not these guys. They work every day as if their life depended on it. Nothing really changes.
"It's entertaining. You look around at all the managers saying who is for sale, who is not for sale, then there's a fire sale at the end, all the big names. It entertains me who's going to Real Madrid, Chelsea and Man United.
"We have seen in the past when Manchester City come in, and United in the case of Rooney. Sometimes they are successful in getting what they want.
"They (United) have put a bid in. We know that Everton do not place much stock in that bid and that's the business side of it. How it all shapes up, who knows?"