Everton manager Roberto Martinez slams transfer window after Baines reports
Everton manager Roberto Martinez has called for changes to the transfer window - branding it a "footballing circus".
Last Updated: 29/08/13 1:23pm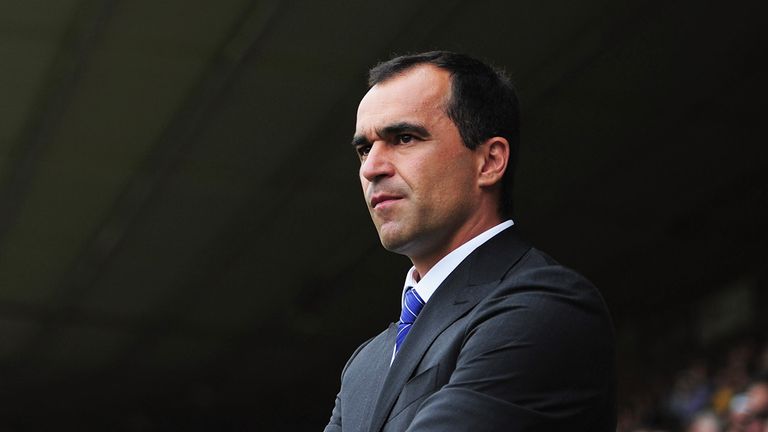 Reports in the press claim that Baines is keen to be re-united with former Everton boss David Moyes at Manchester United - leading Martinez to question where the stories were coming from.
"I speak with all the players," he told Sky Sports News. "So it's disappointing when get so many stories going around and you do question where they are coming from.
"But there's nothing to comment on and we'll carry on waiting until the window shuts."
But with midfielder Marouane Fellaini also being strongly linked with a move to Old Trafford and only five days of the transfer window remaining, Martinez finds the situation less than ideal.
"It's getting a little too much at the moment," he added. "It's not just here, it's up and down the league, in every dressing room - I think we need to do something.
"I am sure the authorities will look at it and do something about it because it is becoming a bit of a footballing circus and it is not helping anyone.
"Unfortunately it is the reality of the game. I do feel a bit worried about it. It is not getting easier and it is not getting better."
Martinez did not rule out the prospect of losing two of his best players - but insists the club have plans in place to deal with every eventuality.
"You always need to make sure when the window closes, the squad is stronger than it was when you started," he added.
"That doesn't mean you will never lose players. It means you need to be prepared for any situation.
"That is what we are focusing on for the next four days in the window.
"There is a lot of speculation and stories, but once you have important games to prepare for, it is a bit of a farcical position that goes against the values we are trying to present in the Premier League."