Peter Taylor: Focus on youth tournaments and everyone will benefit
Peter Taylor believes releasing the best talent for youth tournaments would benefit both clubs and England's first team.
Last Updated: 05/09/13 12:00pm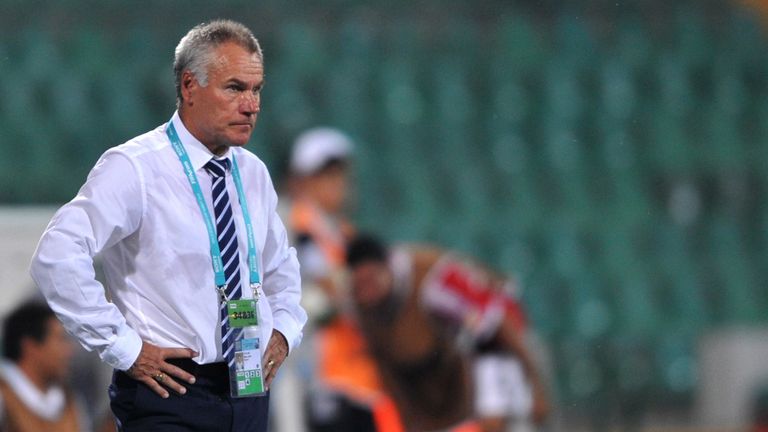 Taylor has more experience than most of how international coaching works in England having managed the U21s and - albeit briefly - taken charge of the senior side.
As recently as this summer the 60-year-old was chosen to lead England at the U20 World Cup in Turkey, where they suffered a first-round exit - the same fate as befell their U21 counterparts at the European Championship.
Those failures, in part, have prompted new Football Association chairman Greg Dyke to set up a commission looking into the reasons for the dwindling pool of English players in the Premier League.
And while Taylor would welcome some kind of quota system, he believes co-operation between the FA and leading clubs, coaching standards and tournament experience are all areas which need addressing.
He said: "If there's an exceptional player - Jack Wilshere, for example, who is one of best we've got - there's no need for him to play U21 football. He's playing in the Champions League and I don't think he'd get too much out of it.
"If they're not exceptional then we should take our time and be patient - a yo-yo effect is not good for the players. If a player is in the senior team, then he's not, I think it's a bit confusing.
"The good thing about the failures in the summer is they've made people realise we've got to do more. We've got to have our best players playing in tournaments.
"If I was an owner of a Premier League club I would want my best young player to go to a tournament because he will come back a better player - on the strength of what I saw in Turkey.
"Ross Barkley, for instance, has come back and got in Everton's team. It was a brilliant experience for Ross.
"We've got to start taking these things more seriously, get out there and give our players good experience. Win tournament football at younger ages and there's a fair chance you'll win at U21 level, at senior level."
Taylor is, at least, encouraged by the FA's recent appointment of former West Brom man Dan Ashworth as director of elite development.
He said: "The difference now is there are more plans in place. I'm sure Dan Ashworth will do very very well.
"There are going to be plans on what type of things we coach - the type of things which at international football may be slightly different from league football.
"I think the coaches will know the type of things the FA is looking for. That's then got to be agreed with the clubs and the individual players to make sure you do the programme correctly."