Premier League: Everton's Roberto Martinez hails 'fresh start to season'
Everton boss Roberto Martinez says Saturday's home clash with Chelsea heralds a fresh start for the 2013/14 season.
Last Updated: 14/09/13 9:37pm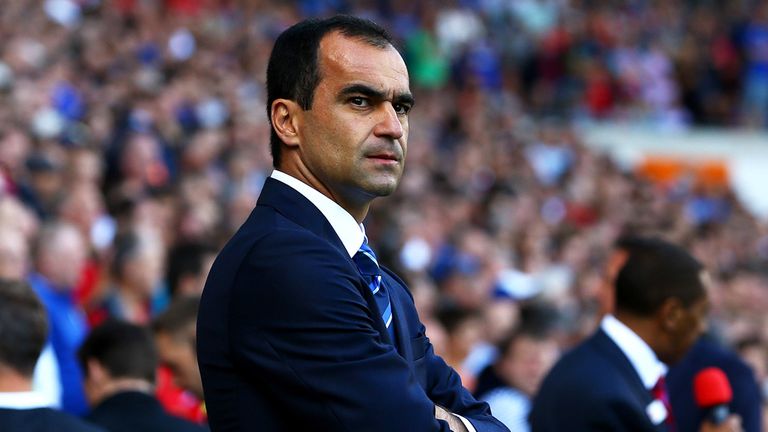 With the dust finally settled following the end of the transfer window, Martinez believes a new calm has settled over the club.
Although Marouane Fellaini left Goodison Park to join Manchester United, another Red Devils target Leighton Baines remains on Merseyside, with Everton successfully capturing Gareth Barry, James McCarthy and Romelu Lukaku on transfer deadline day.
Martinez said: "We feel it is a fresh start for us. The moment the window closed it felt a completely different environment around the football club.
"There is a real focus, it seems somehow the season starts now.
"Looking at where we are, I think we have done many good things in the previous three games but there is no hiding from the fact we are in need of points.
"Whenever you play a home game you take that as a real opportunity."
The Toffees have drawn all three of their league games so far, and looking ahead to Chelsea, Martinez added: "We know they are a terrific team and they have got a real mature way of playing.
"But we are playing at home and we want to accept that responsibility that we need to get points and get our season started.
"Whoever is going to play against Chelsea this season is going to have a real test.
"It will take a lot to beat them. They are unbeaten, they have already visited
Old Trafford and been involved in a European competition.
"But we want that pressure. Goodison has been a terrific place to play our football and we want that to continue."
Watch Everton v Chelsea live on Sky Sports 1, kick-off at 5.30pm on Saturday.