Romelu Lukaku aiming to prove a point to parent club Chelsea
Everton's new on-loan striker Romelu Lukaku is aiming to prove a point to parent club Chelsea this season.
Last Updated: 17/09/13 7:26pm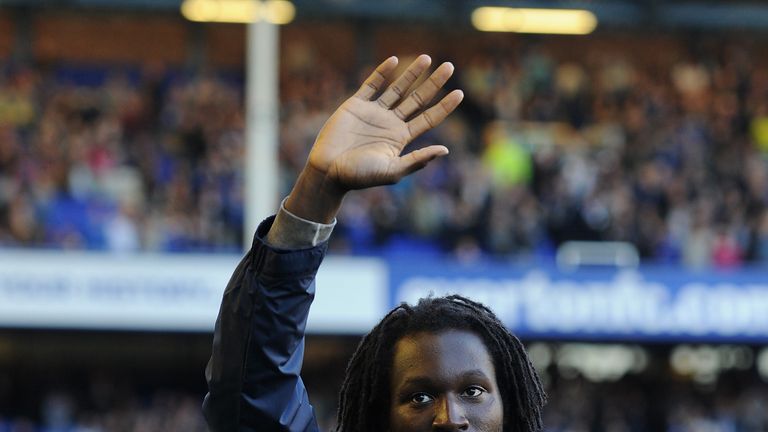 After scoring 17 Premier League goals on loan at West Brom last season, he was expected to be part of Chelsea's first-team plans this season.
But Chelsea boss Jose Mourinho was happy to let the striker go out on loan again, and Lukaku opted to go to Merseyside for first-team football.
And asked if he felt he had a point to prove, the 20-year-old said: "Yes, because I think after last year, I deserve a chance - like I did the year before, before I went to West Brom.
"I thought I deserved that chance, I went to West Brom on loan and did well. This year, I have a point to prove first to myself, that I can do it again, and then to Chelsea, to show that I can be number one over there as well."
Lukaku insists there were no mixed emotions about Everton's 1-0 win over Chelsea at the weekend.
"It was a great win on Saturday and a great performance. I'm very happy we won," he said.
"It was a good solution to come to Everton and I felt a lot of confidence with the manager. I want to do better than I did last year, learn new things and help my new team-mates.
"It was my choice to go out on loan. I want to play as much as possible. I have set a goals target for this season - but I'm keeping it personal."