Premier League: Everton boss Roberto Martinez hopes to build on Chelsea victory
Everton manager Roberto Martinez hopes his team can build on their unbeaten start which included defeating Chelsea.
Last Updated: 20/09/13 1:50pm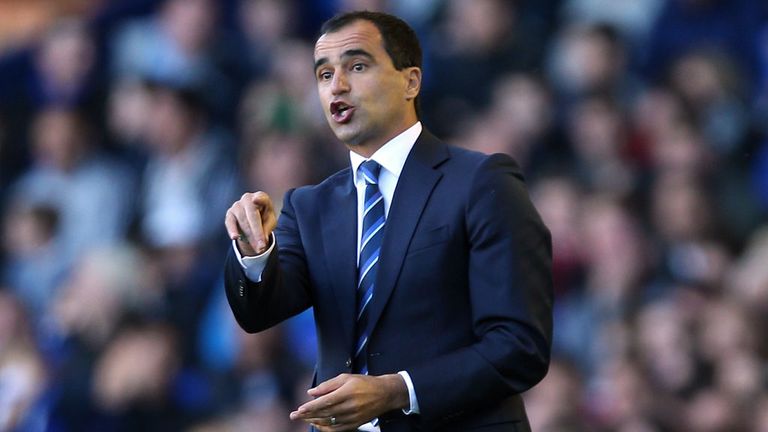 The Spaniard's era at Goodison Park was finally kick-started after three successive draws thanks to the confidence-boosting 1-0 victory over Jose Mourinho's Blues.
However, Martinez knows that will go to waste if they cannot follow up with a good result at West Ham on Saturday.
"It is vital (to build on the Chelsea victory)," he said. "In any big win you need to give the value to those points with the next result.
"I do feel being unbeaten speaks volumes for the work-rate of the squad and of how well we have been focusing on each game.
"Now it is important we follow the victory over Chelsea with another good performance in a difficult environment at West Ham.
"We don't take that victory for granted and we also don't take being unbeaten for granted.
"It is that time of the season where we need to keep all the good things we have and keep working on the other aspects of the performance and we can be a good team if we do that."
Martinez is desperate to return Everton to the Premier League's top table under his guidance and added: "We have nine league titles and that is what we have to try to carry on working on to continue developing our history and make sure our fans can be very proud.
"We need to be competing to try to win titles and effectively be one of the best teams in the British game. Of course Everton (can get back to winning trophies). As a football club you have that in your DNA.
"You know you have done it in the past but you are realistic of the game now."