Premier League: Roberto Martinez hails Everton's inspirational fans
Roberto Martinez has hailed Everton's fans, saying their support at Goodison Park has been a source of inspiration
Last Updated: 30/09/13 7:28pm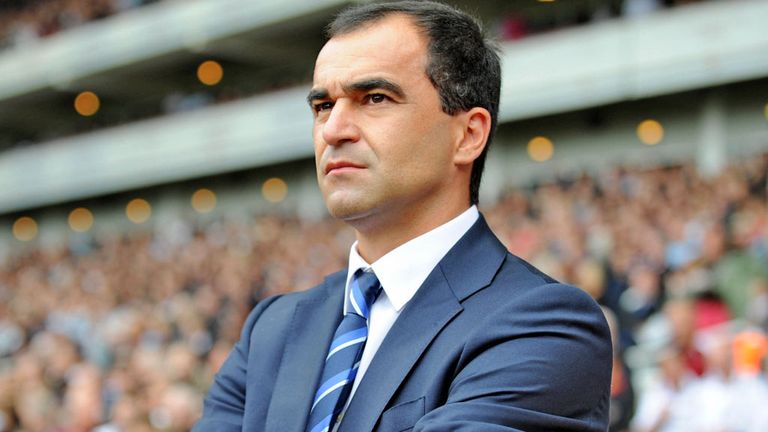 The Toffees have lost just once in 25 home league matches since March 2012 and Martinez says the fans have played a major part in helping the side put together such an impressive spell.
Everton host Newcastle on Monday and Martinez, who replaced David Moyes as manager during pre-season, said: "It's a proper, classic environment to enjoy your football.
"The special feeling that playing under floodlights brings to Goodison is quite unique and that's when all the players look forward to playing those sort of games.
"We rely on our fans and that's why when you play at home you look forward to playing at a full capacity Goodison.
"I did feel in the second half against Chelsea it was a real advantage to play in front of your fans and we want to replicate that.
"If you look at all the results that we had last season at home they're quite impressive and that goes down to the chemistry between the players and the fans."
Watch all the action live on Sky Sports 1HD on Monday from 7pm.