Premier League: Everton's James McCarthy admits he is still learning the ropes
Everton midfielder James McCarthy accepts he still has plenty to learn as he settles into life at Goodison Park.
Last Updated: 02/10/13 5:45pm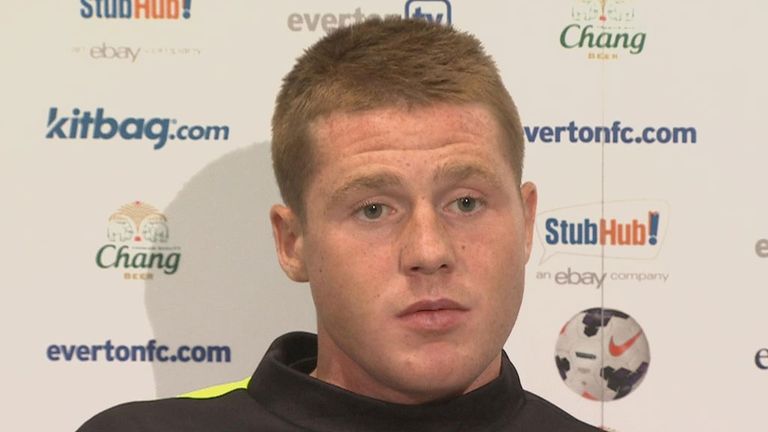 The £13million summer recruit from Wigan Athletic made his first home start in Monday's 3-2 win over Newcastle United.
"I still need to keep my head down and keep working hard. It still comes down
to a day-to-day basis," he told the Everton website.
"With Gareth Barry alongside and Ross Barkley in front I really enjoyed it.
"Now we just need to kick on. The unbeaten record is still going and we are
gelling as a squad and long may it continue.
"You want to be up there and challenging but it is never easy."
Manager Roberto Martinez is also encouraged by the positive signs he has seen from the nascent partnership between McCarthy and Barry.
"I thought McCarthy had a terrific partnership with Barry and that pleases you a lot," Martinez said. "It allows you to build a good future for the football club."
Barry will be ineligible for this weekend's trip to face parent club Manchester City.