Premier League: Sylvain Distin hails balance of Everton squad
Sylvain Distin believes Everton are working with a more 'balanced' squad, which has allowed them to enjoy a fine start.
Last Updated: 04/11/13 8:44pm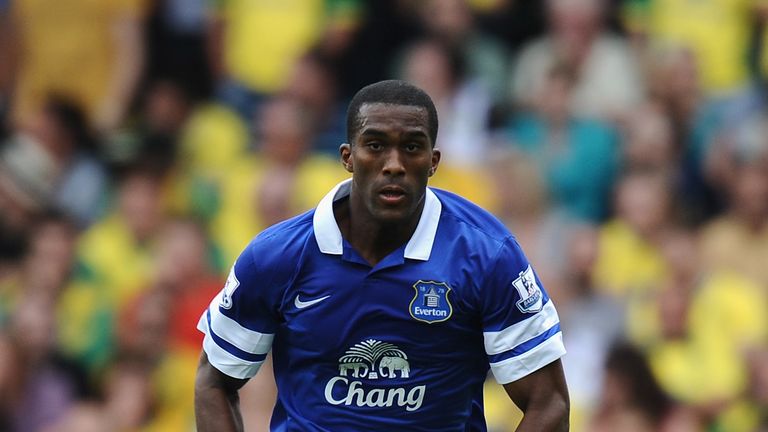 The Toffees have brushed off the departure of David Moyes after 11 years at the helm to position themselves among the Premier League front-runners under Roberto Martinez.
Just one defeat has been suffered so far, with 18 points collected from nine fixtures.
That return leaves them just four adrift of table-topping Arsenal, and Distin believes Martinez has the quality at his disposal to quick on - providing key men stay fit and clear of suspension.
The French defender, who has spent four years at Goodison Park, told the Liverpool Echo: "I don't think we've got a hugely bigger squad, but it's more balanced now.
"I'd say the main difference from last season is that we've got players who can come on and change the game.
"Last season we had young players on the bench, and some had never played in the Premier League.
"That's crucial and the two loan players (Gareth Barry and Romelu Lukaku) have changed us too."
On Everton's chances of breaking back into the top four after several years spent knocking on the door, Distin added: "We've had a good squad for a while and always been at the edge of breaking into that top four. I don't think it's the first season we've done well.
"The difference is that we started really well this season, whereas most seasons we start quite average and then finish well.
"The most important thing is not where we are now, it's where we end up. We know we've got some tough games coming. We need to keep it going."