Everton boss Roberto Martinez won't sell Leighton Baines in January transfer window
Roberto Martinez is adamant Everton are under no pressure to sell Leighton Baines when the transfer window reopens.
Last Updated: 02/11/13 11:20am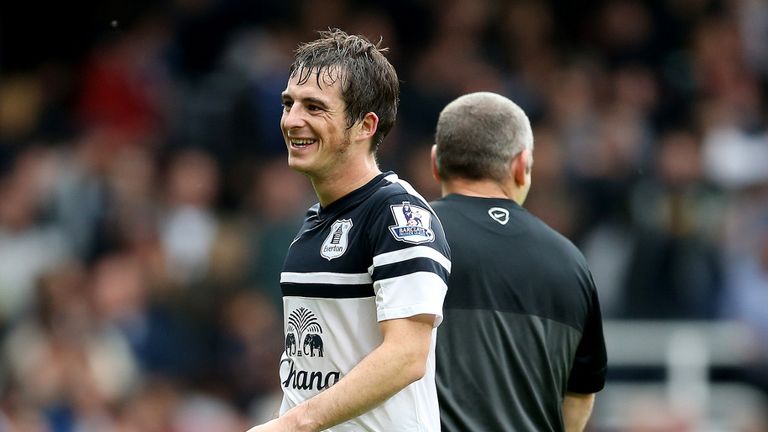 Baines was a target for Manchester United in the summer and speculation has claimed that former Everton boss David Moyes will make a fresh approach for the left-back in the New Year.
Everton are keen to agree a new contract with the England international, but there have been suggestions that Martinez could sell to fund new signings.
However, after selling Marouane Fellaini to United and Victor Anichebe to West Brom before the transfer deadline, Martinez has no plans to part with any other members of his squad.
"No, no, no," said Martinez when asked if he needed to sell to buy. "We were at that stage in the summer.
"But once we had that situation when Marouane and Victor Anichebe left, that gave us the opportunity to reinvest and now we are in a position where we need a bit of continuity and time to squeeze our potential as a team.
"We're in a period where we need to be focusing on games and trying to push ourselves to the maximum, to see how good we can become this season. It's important we have that stability now.
"I hope we get asked about Ross Barkley and James McCarthy also because that would be a good sign. I don't mind that, as long as we're in a position where we can control what happens.
"It's different when you've got someone out of contract.
"The problem is when you've got no one talking about your players because that means they're struggling.
"So I don't mind that as long as we are the ones who are making the calls. We are in a position now which means we can do that."