Premier League: Everton's Gareth Barry ready for Liverpool derby date
Gareth Barry is hoping to leave Everton fans with smiles on their faces following the Merseyside derby with Liverpool.
Last Updated: 23/11/13 12:17pm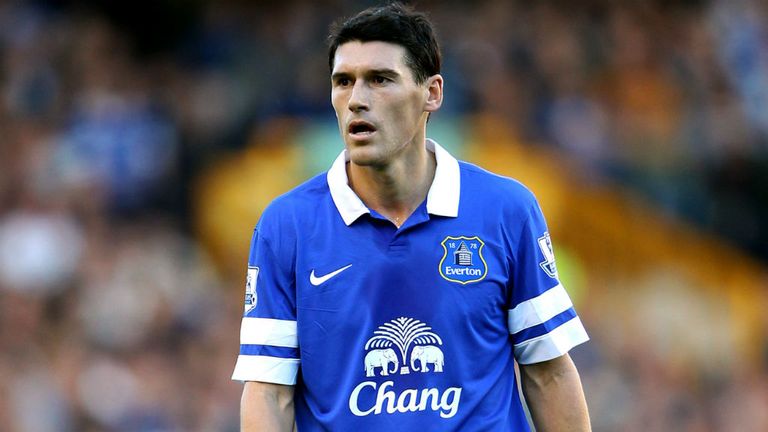 Everton's on-loan midfielder, who played for Manchester City in their 6-1 win over Manchester United in 2011 and for Aston Villa when they crushed Birmingham 5-1 in 2008, has set his sights on completing a derby treble by beating Liverpool on November 23.
"I don't think too many can compete with the 6-1 for Manchester City at Manchester United. Or when Villa beat Birmingham 5-1, so I have had some fantastic scorelines in that respect," he told the Liverpool Echo.
"If you win that (derby) game you can walk around the street with a big smile on your face, if you lose it you want to stay in the house for the next week or two.
"It's exactly the same in every city. Hopefully Everton fans can walk around Liverpool with smiles on their faces.
"I'm really looking forward to the game. Derbies - wherever you are - are the fixtures that the fans look out for.
"The players get excited too, because they create special atmospheres.
"Having watched the Merseyside derbies over the years, I'm really looking forward to being part of one."