Antolin Alcaraz closing on a belated Everton debut
Antolin Alcaraz is closing on a belated Everton debut - but not until after this weekend's derby against Liverpool.
Last Updated: 20/11/13 1:46pm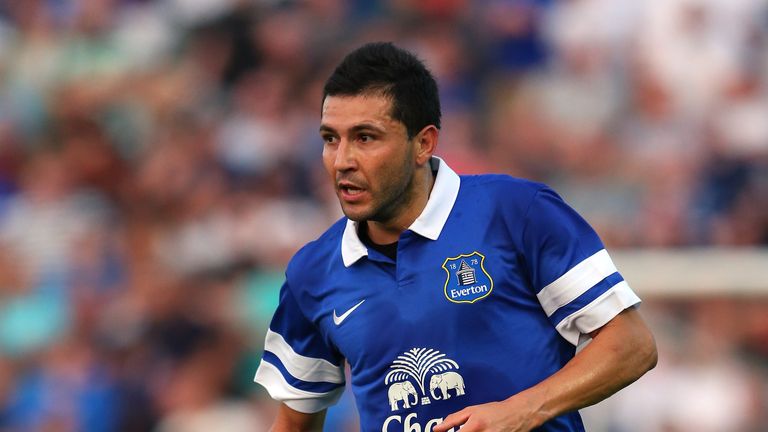 The Paraguay defender has not featured since his free transfer from Wigan this summer but is finally back to full fitness after a hernia operation.
Manager Roberto Martinez said: "He is fully fit now and has been working really well in the last week. He is one week ahead of what I expected.
"I would say he is ready to play a part in a game - that would be no problem now, but is just building that stamina and that match-fitness.
"It is probably picking the right moment. A full intense derby would probably be the wrong moment to give him the opportunity but he has been working really and has progressed really well.
"I consider him - along with Tony Hibbert - fully fit and ready to help the team."
Alcaraz has endured plenty of frustration with injuries in the past 18 months but Martinez is confident he can now put his ill-fortune behind him.
He said: "It has been one of those situations where you are not helping yourself because if you have to rest a little bit to get better out of a little niggle, you want to get through it, but then it becomes a bigger issue.
"He has been so keen to try to fight for his place and that has probably gone against his physical situation.
"But the medical department have done a terrific job. They forced him to stay out, forced him to do what he had to do.
"Now he is ready to open his Everton career and make sure he is the player we all know him to be, bringing his experience and know-how into the side, which is going to be a really important weapon for the rest of the season."