Roberto Martinez heaps praise on Everton striker Romelu Lukaku
Everton boss Roberto Martinez insists there is a lot more to Romelu Lukaku than his predatory skills in front of goal.
Last Updated: 29/11/13 2:35pm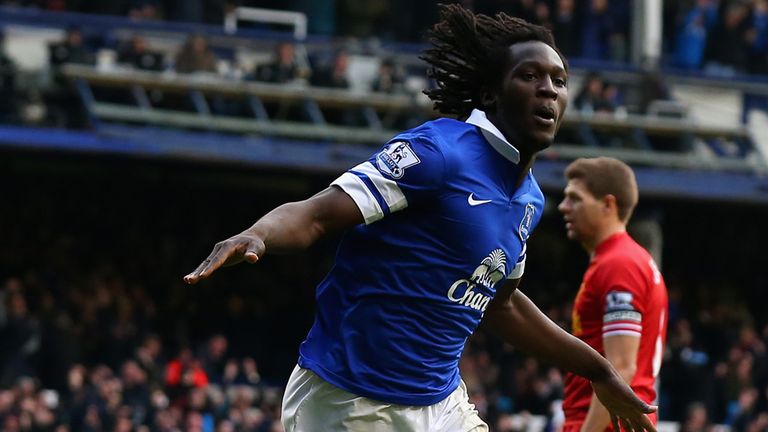 The on-loan Chelsea striker has already scored seven goals this season, including two in last weekend's thrilling 3-3 Merseyside derby.
Martinez is delighted with Lukaku's goalscoring form, but has also been impressed with his work-rate and ability to read the game.
"It was great to see him scoring goals but I was more pleased with the manner he worked hard for the team," said the Spaniard.
"He was a real trigger for us in the way we stopped Liverpool from playing and he deserves huge credit for that.
"He is developing strong relationships with players and you can see Romelu is growing as a footballer week by week.
"If he scores goals everyone can be happy but I measure his performance a bit further than on scoring or not scoring.
"He is such an intelligent person, he always knows how to behave in every single situation and, yes, he needs to score goals but he has been very level-headed in every single situation he has had at the club."
Lukaku's impressive displays as a lone striker have forced Nikica Jelavic to settle for a bit-part role at the club this season.
Barcelona youngster Gerard Deulofeu has also moved above the Croatian in the pecking order, but Martinez played down suggestions that he could leave.
"It (speculation) doesn't surprise me because obviously Nikica Jelavic is a terrific player to have, he's a goalscorer and you don't get them easily in the game," said Martinez.
"Because Croatia have qualified for the World Cup you can imagine he wants to be fresh and ready for it.
"From our point of view it is very important he stays with us and he needs to be ready to help the team when the opportunity arises, which could be very soon."