Transfer news: Robbie Keane and Landon Donovan won't be loaned out
Robbie Keane and Landon Donovan will not be returning to the Premier League during the Major League Soccer off-season.
Last Updated: 01/12/13 12:31pm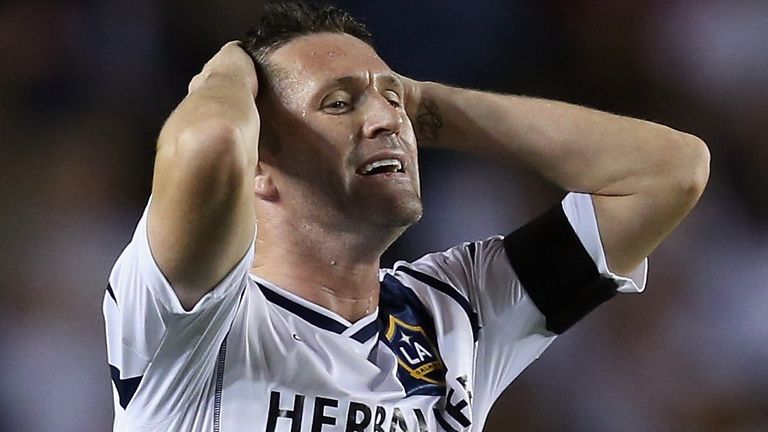 Both strikers have had loan spells in England in recent years - Keane spent two months at Aston Villa at the start of 2012 while Donovan played for Everton on loan in 2010 and 2012.
The Toffees had been linked with a third move for the United States international but Arena says the pair, and centre-back Omar Gonzalez, who is a target for several German clubs, will not be leaving on loan because they need rest after a gruelling season.
"Our players aren't going anywhere," said Arena.
"Even though we argue that the (off-season) lay-off is going to be too long, he (Gonzalez) can go in camp with the US national team in January, along with Landon Donovan.
"Our players have had a really tough run this year, in particular Robbie (Keane) and Omar with all their requirements with national teams.
"They've had a full 11 months of play and they need some time off and then they need to get back here in LA and be ready for a challenging campaign that includes in the beginning not only the league but the (CONCACAF) Champions League."