Everton's Roberto Martinez wants to avoid David Moyes comparisions
Everton manager Roberto Martinez wants to avoid comparisions with Manchester United boss David Moyes.
Last Updated: 04/12/13 6:57pm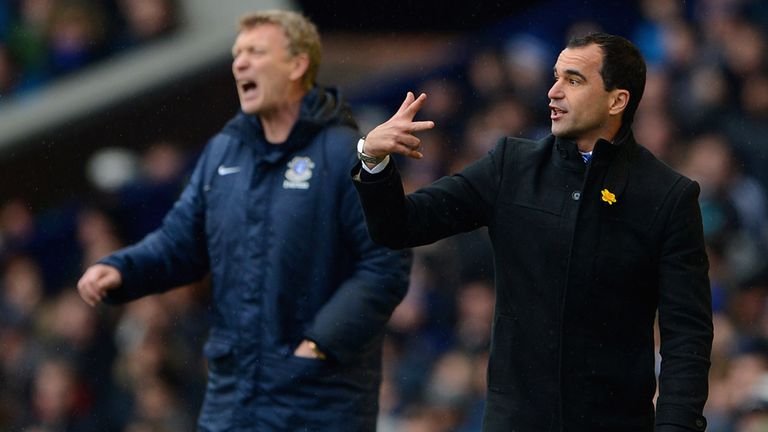 The Spaniard replaced Moyes in the summer after the Scot ended his 11-year association with the club to succeed Sir Alex Ferguson at United.
Martinez, with his attacking style of football, has guided Everton into fifth just three points behind second-placed Chelsea.
In contrast, Moyes has been perceived to be struggling at United, who are eighth in the league and nine points behind leaders Arsenal.
"I know that from the outside this is an attractive proposition to speak about the managers," said Martinez.
"But football is not about managers, it is about the players and the institutions and two football clubs with incredible tradition facing each other is going to be a great game.
"We pay huge respect to the champions - you don't win this league unless you have something special - and we will have to be at our best to compete but we
have to be ourselves."
Asked how he thought Moyes was now perceived on Merseyside the Spaniard added: "I don't think that is something that I spend much time (thinking) about.
"I think David Moyes did a fantastic job over the last 11 years and that is what I want to keep.
"Everything else that has happened are normal situations which would occur in football
"From our point of view, I will always look at Everton in terms of getting stronger and progressing internally and on the pitch and I think we have done that in the last five months.
"It is not our style to look elsewhere (at other clubs and managers)."