David Moyes will get it right at Man United, says Phil Jagielka
Phil Jagielka is backing David Moyes to get things right at Man United, insisting they let him down over the summer.
Last Updated: 06/12/13 8:23am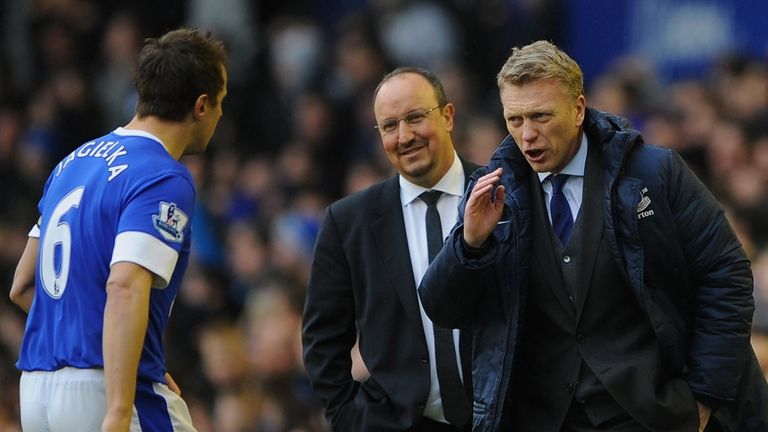 Moyes saw his former side Everton claim victory at Old Trafford on Wednesday which leaves United in a lowly ninth place in the league.
United had a string of transfer failures over the summer as deals for Cesc Fabregas, Thiago Alcantara, Ander Herrera and Leighton Baines all failed to materialise.
They did manage to land Marouane Fellaini for £27.5million but the Belgian's poor form since his move has seemingly only highlighted United's other transfer failures.
But Jagielka insists that Moyes will get things right at United.
"I have a lot of time and respect for David Moyes," said Jagielka.
"I do feel sorry for him. The fixture list wasn't that kind initially and the people who were making those decisions about transfers in the summer didn't help him out one bit.
"He has some good people around him and some great players in his squad.
"He just needs to add a few more. Once he gets that sorted and he gets more of his team rather than a team he has been given, that is the acid test, but I think he will come through it, 100 per cent.
"The pressure was always going to be high. I am sure he knew that once he took the job. He wasn't going to get a quiet life at Manchester United.
"At Everton he could grow into the season.
"You can't grow into the season at Manchester United. You need to come out firing on all cylinders. You can't give the others too much of a lead.
"I am more than sure he will get Manchester United where they need to be. He just needs that little bit more time. But sometimes, time seems a hard thing to get at that top level. It is how fickle football is."