Everton defender Sylvain Distin credits David Moyes for club's start
Everton's Sylvain Distin has paid tribute to former manager David Moyes, and says he can succeed at Manchester United.
By Patrick Haond
Last Updated: 16/12/13 12:30pm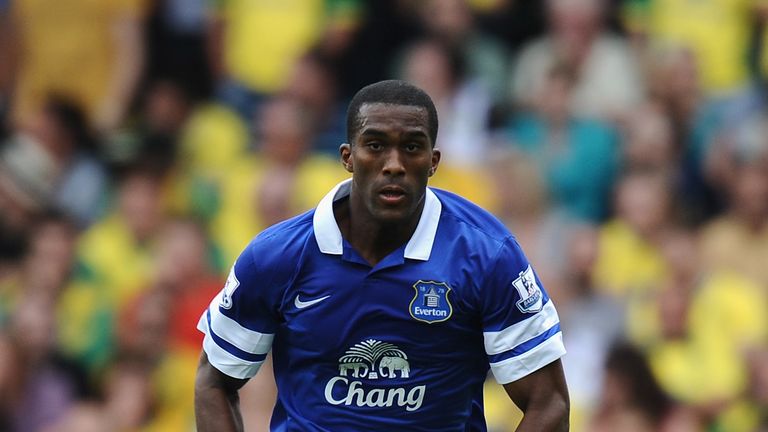 The 36-year-old also said that the current success of Everton, who sit fifth in the Premier League, is down to a combination of Moyes and his managerial successor Roberto Martinez.
Everton have lost just one game this season, the lowest number in the Premier League, and are only four points off Arsenal at the top of the table.
Distin told French newspaper L'Equipe: "Now we have a game focused on ball possession. We rarely play long passes. Whoever the opponent is, we try to impose our game.
"Moyes and Roberto Martinez are different, but even if it goes smoothly now, there is a big part of Moyes in that success; state of mind, desire, determination and fighting spirit.
"We never give up. That mental strength, he instilled it in us a long time ago.
"We are just starting to dream about the Champions League. But the way is still very long.
"I have thought for Moyes. I am at Everton thanks to him. He has enough experience to bounce back. It is Manchester United, a big engine. I am not worried."
The Frenchman also spoke about Everton's young forwards, saying: "It is a new generation of players. Nowadays the young players like to watch videos of their idols on the internet.
"We often compare them with other players, but Ross Barkley is not the new Rooney and Lukaku is not the new Drogba.
"They have their own style."