Premier League: Everton forward Gerard Deulofeu ruled out up to two months
Everton's on-loan forward Gerard Deulofeu will be out of action for up to two months with a leg injury.
Last Updated: 19/12/13 7:27pm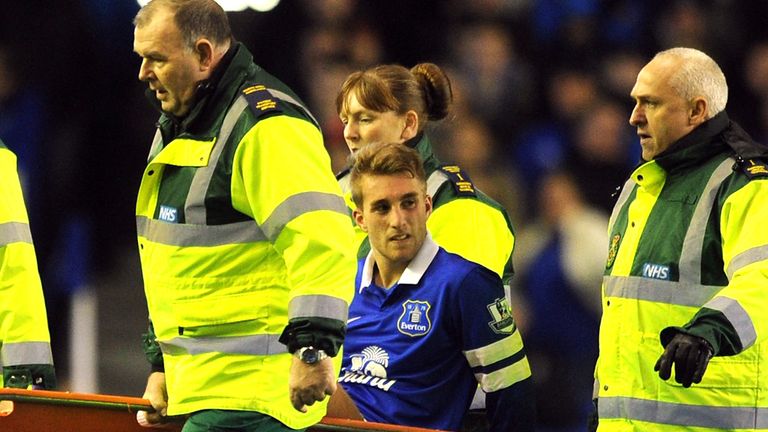 Deulofeu suffered the hamstring injury in the 4-1 win over Fulham at Goodison Park on Saturday and returned to Spain to have a scan.
The Merseyside club were hoping to have Deulofeu back in action before the end of January but his parent club have given a more pessimistic prognosis.
Everton manager Roberto Martinez said he thought the 19-year-old would be missing "for the best part of five weeks" but Barcelona have increased that timescale to up to two months.
A statement from the Catalans said: "The striker Gerard Deulofeu, who played this season on loan to Everton, will recover from injury in Barcelona in co-ordination with the medical services of the English club.
"The player has this afternoon undergone testing by the medical services of FC Barcelona have confirmed the biceps femoris muscle injury in his right leg.
"The downtime is approximately six to eight weeks. The recovery will be in Barcelona in conjunction with the medical services of Everton FC."