Transfer news: Roberto Martinez delighted to push through Aiden McGeady deal
Roberto Martinez admits he did not expect to get Aiden McGeady until the summer, but is delighted to have him on board.
Last Updated: 11/01/14 7:25pm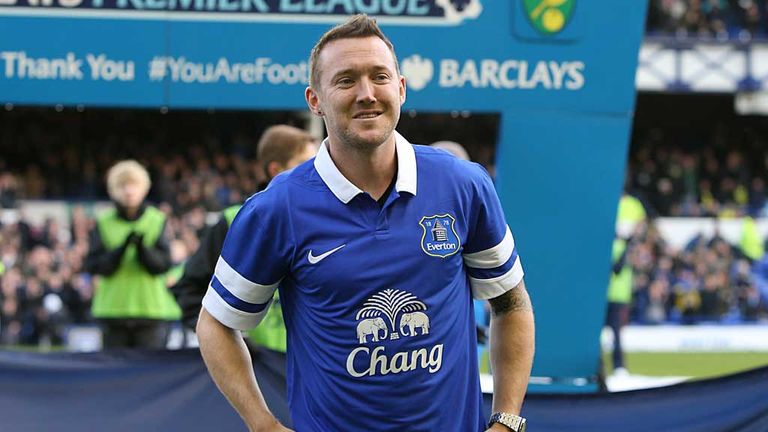 Everton announced just prior to their 2-0 victory over Norwich City on Saturday that an agreement for the Republic of Ireland international had been reached.
A deal for the former Celtic winger had long been touted, but was not expected to happen until he became a free agent in the summer.
Martinez admits he believed that would be the case, but saw events elsewhere play into his hands and allow him to bolster his creative ranks for the second half of the season.
"Full credit to the chairman and the board," said the Toffees boss.
"We were talking with Aiden about next season and we agreed for him to come at the end of the season.
"Then, because of his situation with Spartak and him not likely to be involved too much, and the situation with Niki Jelavic agreeing terms with Hull, obviously we were quite happy to make it happen now.
"I do feel that the money we are going to spend is well spent. In a matter of hours it fell into place and we are delighted to have Aiden here.
"It's a real buzz to be able to work with him now, even if he will need an adaptation period because he hasn't played too much in the last five or six weeks and probably that will give us a bit of time."
Martinez added: "I hadn't expected to agree a deal because any money you pay now would have been a free transfer at the end of the season, so we had to balance the decision. We are happy with the agreement we have with Spartak.
"Aiden was already in Glasgow so he came down this morning and passed a medical. He is going to travel with us tomorrow for warm weather training."
Martinez admits he is also looking for another frontman, with Jelavic poised to link up with Hull City, but insists he has no need to rush into a signing.
He said: "If you look at the squad, we have a few players who can play that central role - a number nine like Rom (Lukaku) - we have (Kevin) Mirallas and (Steven) Naismith who can play that role.
"Aiden McGeady doesn't put pressure on us to find a number nine straight away. We will keep looking for the best possible option."