Romelu Lukaku says 'sorry' if he offended anyone over his Nicolas Anelka comments
Romelu Lukaku has apologised if anyone was offended by his comments regarding Nicolas Anelka's 'quenelle' gesture.
Last Updated: 23/01/14 5:47pm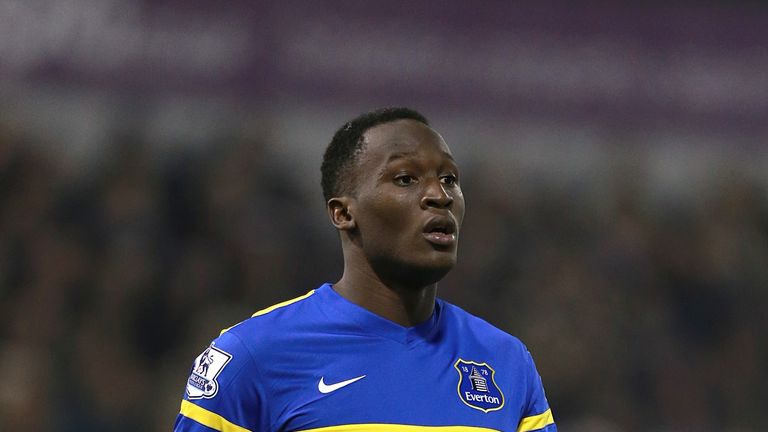 Anelka has been charged by the FA following complaints that his goal-celebration at Upton Park in December had been anti-Semitic.
Lukaku, who is currently on loan at Everton, said in a video interview on the club website that the public reaction to the West Brom forward's controversial gesture had been 'over the top.'
But now, the 20-year-old Belgium striker has back-tracked saying in a statement: "I want to make clear that I was supporting a friend and player I have admired since I was a child.
"I apologise if I caused any offence with my comments as this was never my intention.
"There has been a misunderstanding and I want to clarify that I was in no way endorsing the gesture made by Nicolas."
And Lukaku's manager at Goodison Park, Roberto Martinez, has leapt to his player's defence, adding: "Romelu wanted to support a team-mate or an ex-team-mate, but obviously he understands there's been a big misunderstanding.
"He never supported any conflicting views that could be disrespectful to anyone. That's not the type of person he is."
Lukaku, whose parent club is Chelsea, is an ambassador for Kick It Out, the organisation set up in the 1990s to rid racism and discrimination from football.
A statement on their website reads: "Kick It Out has sought clarity from Romelu Lukaku on comments made to Sky Sports about Nicolas Anelka and the FA investigation into the 'quenelle' gesture.
"Romelu has clearly stated that he had no intention to support the gesture made by Anelka.
"The campaign continues to work with Romelu as a 'Next 20' ambassador and will look to guide him, in partnership with community organisations, on the sensitivity of issues covering all forms of discrimination moving forward."