FA Cup fourth round: Roberto Martinez praises Everton's win at Stevenage
Roberto Martinez praised Everton's display after they eased past Stevenage in their FA Cup fourth-round clash.
Last Updated: 26/01/14 9:17am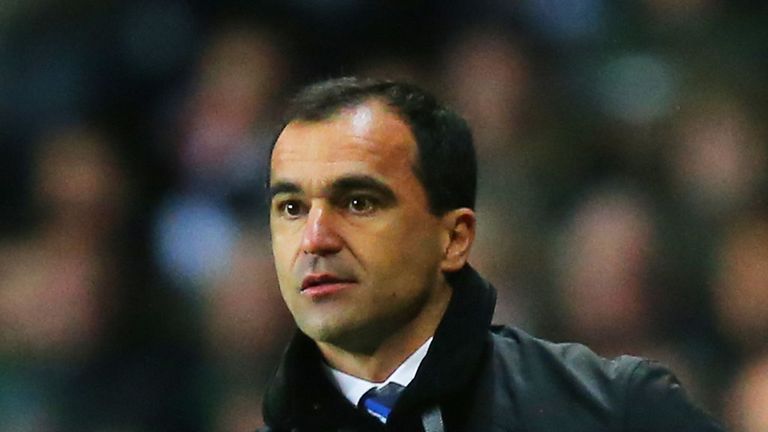 Everton were rarely troubled by their League One opponents on Saturday night, as they claimed victory with a brace from Steven Naismith along with second-half goals from substitutes John Heitinga and Magaye Gueye.
Martinez saw Bryan Oviedo break his leg, but he was pleased with how his side reacted.
"It was a professional perfomance which was pleasing because even when you have a team with the talent we have, today was still going to be a real test," said Martinez.
"It was a matter of being focused at the start of the game and the boys had to then refocus after Bryan's injury. If you can get that professionalism about you, you can focus on every action afterwards.
"We've been very successful over the years at Everton. The last [FA Cup] win was in 1995, but when you see the fans as they were today pushing us through to the next round - it's a real tradition.
"Every Evertonian can be extremely proud of the professional performance from our players and when you've got that, you've got a real chance to be competitive.
"We'll take it step by step with a real enjoyment and look forward to the draw, but we've got to have the same approach that we had today."
Stevenage manager Graham Westley said: "We had a massive early chance but mentally we didn't show enough strength.
"It was a heavy defeat, but the goals we conceded were soft.
"If you make defensive errors like we did you won't stay in any game."