Everton midfielder Steven Naismith was surprised to score in 2-1 win against Aston Villa
Steven Naismith was surprised to be given a chance after coming on as a substitute to score against Aston Villa.
Last Updated: 01/02/14 6:43pm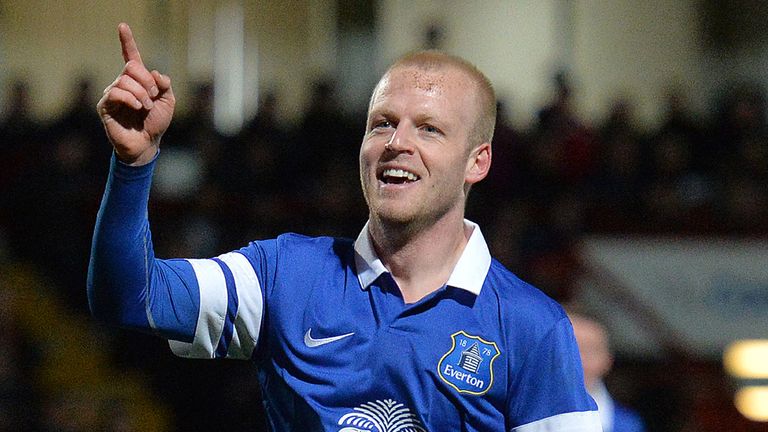 The Scotland international struck 16 minutes from time and only four minutes after his entrance to level the scores at Goodison Park.
Kevin Mirallas then had the final word with a stunning free-kick to get the Toffees' top-four challenge back on track.
Asked what manager Roberto Martinez said to him before he went onto the field, Naismith told Sky Sports: "It was more like 'be a presence'. We knew they had a pretty high line so you had to time your run to get into the box.
"I didn't think I would get a chance that quick in the game but I was glad I did.
"It came through to me and I kind of watched the goalie plant his feet, so I knocked the ball past him.
"It's always a harder thing going on as a sub and to get to the speed of the game, but fortunately for me I managed to get the early chance and put it away and from then on I thought we dominated.
"We played some good stuff and. although it took a world-class free-kick to win the game, I thought we created far more chances than in the first half."
After Everton's 4-0 Merseyside derby humbling at the hands of Liverpool in midweek, Naismith felt it was important to bounce back strongly.
"Yeah, it was," he said. "Losing heavily in a derby is never nice but you want to come back from that and also where we are in the league, you want to keep up with the teams at the top.
"Although it was pretty nervy in the first half, a few tactical changes helped and it opened us up so we played much better stuff. We're still right in the mix."