Premier League: Steven Naismith delighted with Everton's win over West Ham
Steven Naismith feels Everton's 1-0 win over West Ham was a victory for patience more than anything else.
Last Updated: 01/03/14 9:23pm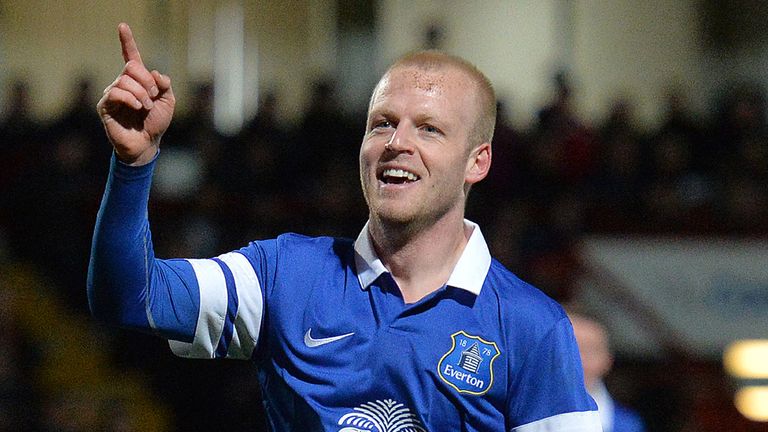 The Hammers arrived on Merseyside in excellent form, unlike the home side whose struggles in front of goal had seen them drop off the pace in the race for a UEFA Champions League place.
It appeared they were set for more Goodison Park frustration with West Ham staving off their pressure, but second-half substitute Romelu Lukaku grabbed the only goal nine minutes from time.
Naismith said: "We expected it to be like that. We have to be patient at home, we have to control the game and not be tempted to get more direct.
"We worked hard, prodded away, created a few chances, they became more frequent, and Rom managed to take one.
"It's about being patient. There's no point in snatching at shots, it's about getting clear-cut chances. If you play the game the right way the chances come along."
Naismith had praise for boss Roberto Martinez, in particular the way he has made use of his squad and used his substitutes well - as it showed with Lukaku coming off the bench to good effect.
He added: "Throughout the season the manager has shown that he goes for it.
"Having Rom on gave us more presence in the box. (Kevin) Mirallas missed out today and that shows the competition for places - that's healthy."
He also feels the result should give them added impetus in their bid to get into Europe - Everton sit handily placed in sixth but are only two points behind Spurs.
Naismith said: "We have to just keep getting points.
"When it comes to the last five games or so, we should be there. We've had a few disappointing away results, so getting the win today was important."