Everton boss Roberto Martinez plans signings if they qualify for Europe
Everton boss Roberto Martinez admits they will need to embark on a summer spending spree if they qualify for Europe.
Last Updated: 06/03/14 12:25pm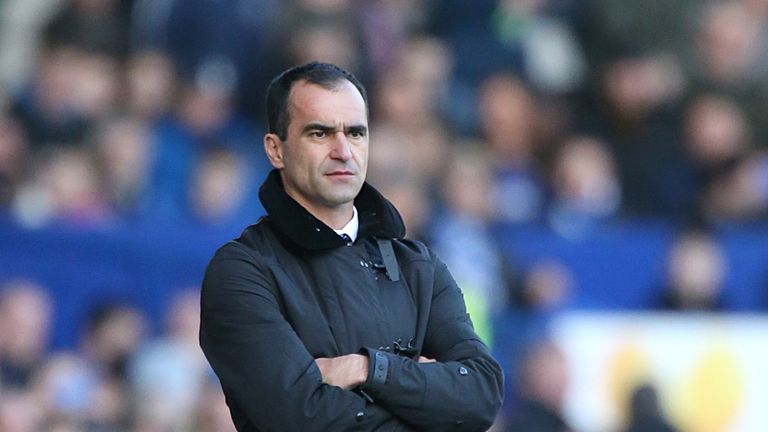 A top six finish for Everton this term would ensure European qualification due to Manchester City winning the Capital One Cup, with Manuel Pellegrini's men expected to qualify for the Champions League.
Martinez is wary of the demands posed by playing in Europe and believes he will have to significantly boost his squad at Goodison Park if they are to cope with all the extra games.
"Europe is obviously an aim we need to fight for," Martinez told the Liverpool Echo. "To be able to compete in Europe would stretch us massively in terms of the squad. 100 per cent we'd need to increase the size of our squad.
"Europe has different demands and that has to be reflected in the numbers you have in the squad and the type of player you bring in too.
"Sometimes you need to bring in experienced players at an international level.
"That's what we would do in the summer. It would be completely different planning but something internally we're prepared for.
"We've always had that scenario at the back of our minds because we want to get into Europe.
"It's a step we have to take as a club in the coming seasons. You want to be as strong as you can in the domestic competitions but it's quite a unique experience in Europe.
"We'll fight as hard as we can to try and achieve it. If we don't do it this season then we'll fight just as hard next season to get there."