Everton's Sylvain Distin has mixed feelings about Europa League qualification
Sylvain Distin admits to having 'mixed feelings' about the prospect of Everton qualifying for the Europa League.
Last Updated: 17/03/14 12:46pm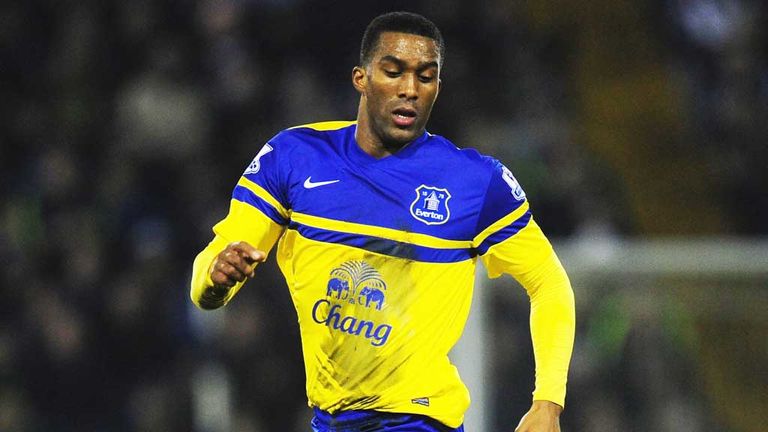 Victory over Cardiff on Saturday lifted Everton back into the top six, and with Capital One Cup winners Manchester City almost certain to reach the UEFA Champions League, that would be enough for a Europa League spot.
But the Toffees have operated with a small squad this season, boosted by four loan players, and Distin fears being in Europe could be detrimental to their Premier League form.
"It's mixed feelings because you can't say no to playing in Europe. As a player it's impossible to not want that," he told the Liverpool Echo.
"But it's completely different from the Champions League in terms of finances for the club. It's a lot of travel and you need a big squad.
"Yes, it would be amazing for the club and for the fans to be travelling back in Europe again but for the team, if we're not going to have a much bigger squad next season, it could be tough.
"If you look at the big picture, as I say it's important you've got to ensure that being in the Europa League doesn't make you suffer back in the league.
"When you play every Thursday and come back on the Friday before playing again on the Sunday it is hard."
Everton sit nine points adrift of City, who are currently in fourth place but have games in hand on everyone around them, but Distin says they will not give up the fight to move up the table.
"As long as it is mathematically possible we will try, we will not give up," he told the club's official website. "We have 10 games left and will try to finish as high as we can."