Everton's Ross Barkley says Roberto Martinez is more tactical than David Moyes
Everton midfielder Ross Barkley claims that boss Roberto Martinez is more tactical than former manager David Moyes.
Last Updated: 19/03/14 1:42pm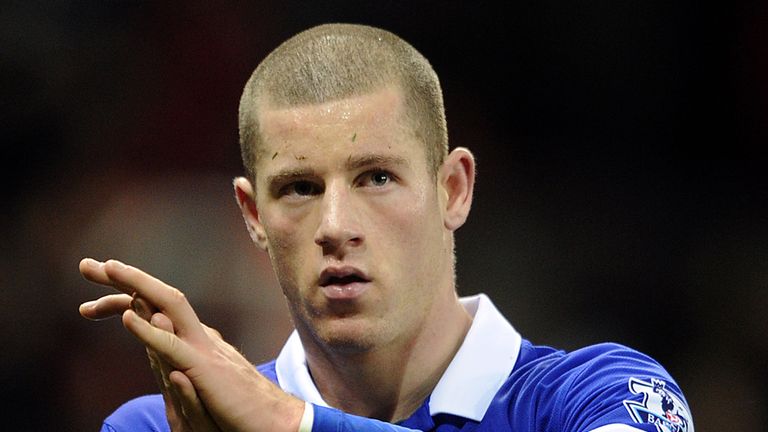 These comments add to the growing scrutiny over Manchester United boss Moyes and follow the criticism from Toffees under-18s coach Kevin Sheedy who claimed the Scot lacked interest in the youth team during his stint at Goodison Park.
However, England midfielder Barkley, who has already made more Premier League starts this season than his total number of appearances in his two years under Moyes, did say the two managers were similar in the way they both 'like to take over the training session'.
"Roberto Martinez has come in and given everyone confidence. He's a positive man and doesn't say anything negative," Barkley said.
"He's similar to David Moyes as they both like to take over the training session and be the main man but Martinez is more tactical.
"We do a lot more tactical work which is good for me because I'm young and still learning."
Martinez, meanwhile, has been delighted with how the squad have been open to his new ideas and playing style.
The Toffees were in the running for the top four for a long time, although now they are realistically setting their sights on the Europa League as they currently sit nine points adrift of Champions League qualification in sixth.
But the boss is still determined to complete the season strongly and end his first season in charge at the club on a high.
"I always said that to have the dressing room we have is a real honour and privilege," Martinez said
"Everyone has been keen to understand what is needed for the team and been open-minded in how we want to play.
"We are ready to finish the season as strong as we can and this is due to the attitude of the players."