Everton goalkeeper Tim Howard has tipped Ross Barkley to become an England star
Everton goalkeeper Tim Howard has tipped Ross Barkley to become an international star of the future.
Last Updated: 01/05/14 9:23am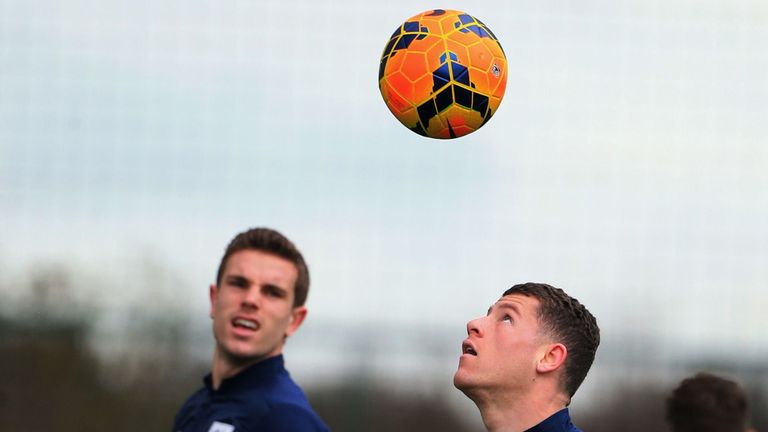 However the American admitted this summer's World Cup in Brazil may come too soon for the England and Everton midfielder.
Howard told Sky Sports News' Weekend Warm-Up: "Ross is a talented player of course and he's young.
"As much as I think he has a lot to learn, he'll continue to get better. He also has got tons of ability and is not afraid of the big moment, which is what you need in a World Cup. Certainly he's laid his marker down.
"I think the big if with a lot of players is you don't know how they are going to perform on the big stage and with Ross that is taken out of the equation because he doesn't worry about the big moments, in fact he enjoys it.
"People are talking about Steven Gerrard and they are trying to link him to Steven and to Wayne Rooney. What those guys do is perform that magic every week, it becomes second nature. He'll get there. We have high hopes for him."
Some media commentators have been comparing the precocious homegrown teenager's talent to that of compatriot Paul Gascoigne or even Argentina legend Diego Maradona.
Howard added: "Well they are lofty expectations and when you are a really good player and perform at that level and you are such a young player, people try to put name tags on you and raise expectations and it's for us as his team-mates and his friends to keep him on the ground.
"We do that with banter and make sure he knows he's still a little boy."
If Roy Hodgson included the 19-year-old in England's World Cup squad, Howard feels it would benefit both parties.
He said: "I think it will be beneficial for him as he goes forward in his career. I think if Ross gets taken to the World Cup, he's not going to probably play a lot.
"He might play a little part, but he's got another two or three World Cups in him and that will help him down the road. "