Everton manager Roberto Martinez 'playing safe' with Phil Jagielka's fitness
Everton manager Roberto Martinez admits he does not want to rush Phil Jagielka back to the first team too soon.
Last Updated: 06/04/14 12:44pm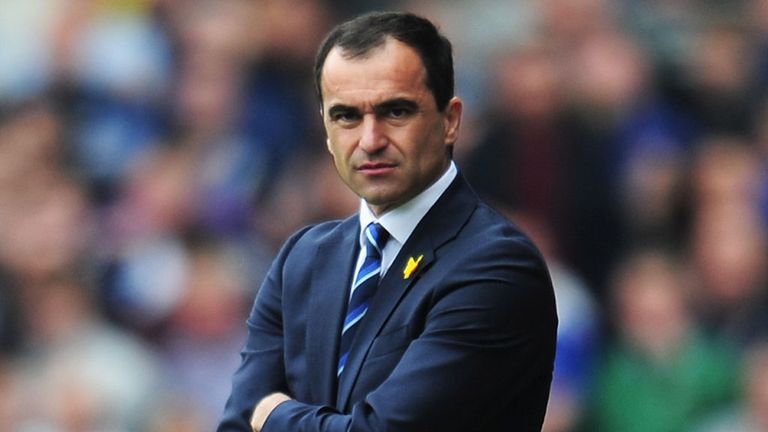 The young midfielder suffered a calf problem at Craven Cottage last weekend but is expected to face the Gunners.
Martinez said: "He's had two very good days and we will assess him and hope he can join the group in training so we are very positive he will be available for Sunday."
As for Jagielka, the Spaniard accepts the defender was rushed back into action earlier this season and is keen to avoid making the same mistake again.
He aded: "We need to be very careful. It is an injury we need to be very aware we don't get a recurrence.
"I still think he is doing his individual programme and the medical department are not ready to allow him to join the group and be in the squad.
"I don't think he will be available for this week against Arsenal and I think we need to play it very safe with Phil.
"He has played a lot of football and the concern is, even though he is ready to step up, we need to be careful with introducing him into games.
"Don't get me wrong, the well-being of the player is the most important thing. With all fairness I rushed him back in one game this season and that was because we had no-one else to play.
"Sometimes you can do that because of the amount of minutes they have played but at this stage of the season it would be a fatal gamble if he is not fully match fit and having to cope with a possible soft-tissue injury.
"It is not just having the World Cup in mind, it is having in mind the number of minutes he has played and I want Phil to be 100 per cent for me to be able to put him on the pitch.
"That will help him, the team, and he will be available for the summer. It is having the healthy state of Phil in mind."
And Martinez believes Bryan Oviedo's recovery from a broken leg in January is ahead of schedule and fully expects the Costa Rica striker to figure in this summer's World Cup finals in Brazil.
"I do feel he has a good opportunity to join the group in the final week of the season, which is an incredible recovery time," he said.
"From a medical point of view he will be available for the World Cup which allows the manager to make a decision on that. The moment the injury happened I thought the World Cup was out of the question but there is a chance."
And Martinez has been further boosted by the return to fitness of midfielder Darron Gibson who has been sidelined since October with a knee injury.
"I would be surprised if he doesn't join the group next week," he said. "That doesn't mean he will be involved on the pitch but if he is progressing the way he is I think we could see him playing before the end of the season."