Arsene Wenger praises Ross Barkley ahead of Arsenal's key game at Everton
Arsene Wenger believes Arsenal will be up against one of the players of the season at Everton on Sunday.
Last Updated: 06/04/14 12:37pm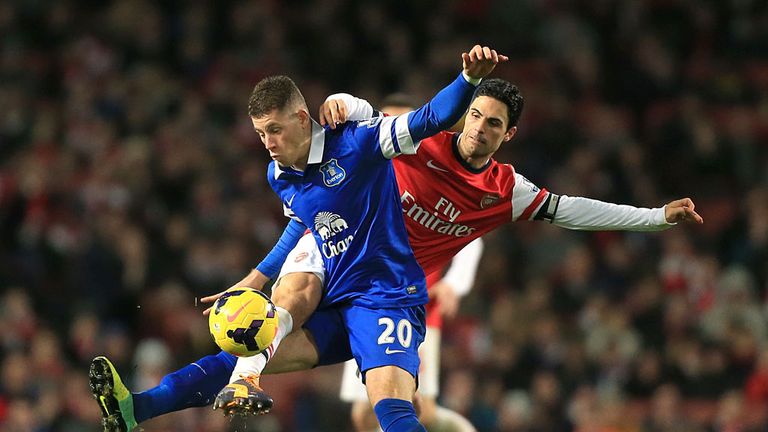 Wenger's side have fallen eight points off the title pace in recent weeks and go to Goodison Park attempting to fend off Everton's late challenge for fourth.
A home win would take Arsenal's Champions League hopes out of their hands, and Everton should have Ross Barkley available despite a slight injury.
That could be bad news for Wenger if England's World Cup hopeful lives up to the Arsenal manager's pre-match billing.
"He has a made a big step forward," Wenger said. "From a young hope, he has suddenly convinced everybody he has a huge potential and talent and can have huge impact in big games.
"He has a combination of technical qualities and power, which are very difficult to combine in midfield, and what is demanded from a modern midfielder.
"For me, he has had a big impact this season. He is one of the best I have seen."
Arsenal's most recent meeting with Everton ended in a 4-1 Arsenal win in last month's FA Cup quarter-final, and Wenger will take his side to Wembley next week for a semi-final against Wigan.
But he is not about to prioritise one competition over another on the run-in.
"You cannot ask me if I want to give up the FA Cup, to be in the top four," he said. "There's no need to choose.
"We have the opportunity to do both, and we have to take that as a challenge."