Premier League: Roberto Martinez hails the 'growing' Seamus Coleman
Roberto Martinez believes Everton's Seamus Coleman has developed into 'one of the best full-backs in world football'.
Last Updated: 09/04/14 2:23pm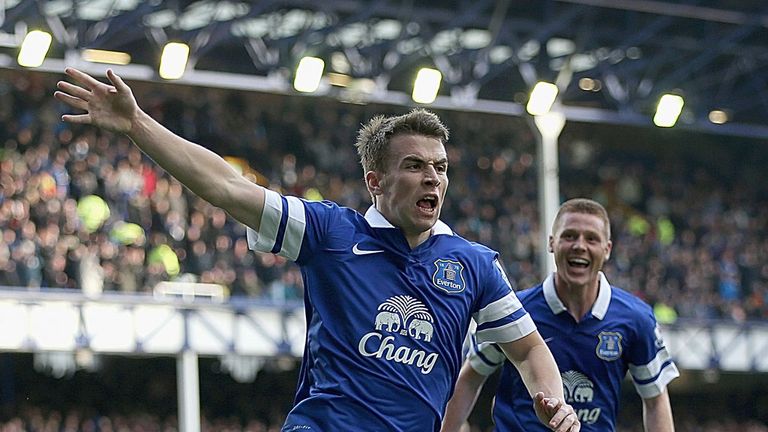 The Republic of Ireland international played a starring role in the 3-0 win over Arsenal at Goodison Park on Sunday which put Martinez's side firmly in the mix for UEFA Champions League qualification.
As well as playing his part in helping Everton keep a clean sheet, Coleman has also earned praise for his footballing skills - with a nutmeg of Santi Cazorla and subsequent ball-juggling both proving popular on the internet.
"It's that good arrogance - the footballing arrogance," Martinez told the Liverpool Echo.
Express himself
"You can't teach that. Seamus has had that for a long, long time, it's just being able to express himself like that on top of all his duties and the responsible things he has to do for the team.
"Seamus is a good example of a footballer with an incredible attitude and appetite for the game. He grows month by month. He's one of the best full-backs in world football.
"I haven't done anything to coax that out of him per se. He knows his potential. He plays in a demanding position which needs you to be so good in many areas.
"Seamus has got all the attributes so it's just carrying on making the right decisions week in, week out and performing like he has. He influenced John Stones and young men around him."