Transfer News: Everton manager Roberto Martinez hopes to keep Romelu Lukaku
Everton manager Roberto Martinez believes it would be 'fantastic' if Romelu Lukaku stays at Goodison Park.
Last Updated: 13/04/14 10:27am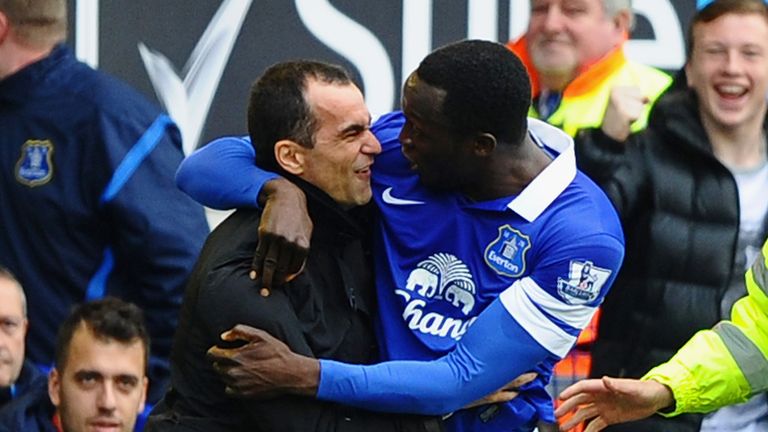 Lukaku has scored 14 goals for Everton this season since arriving on loan from Chelsea before the close of the summer transfer window, but his long-term future remains uncertain.
He has started just one Premier League game for Chelsea since his 2011 move from Anderlecht and there has been speculation that Jose Mourinho will sell the 20-year-old in the summer.
Martinez is keen to see the Belgium international stay at Goodison Park and has expressed his view that Everton can offer Lukaku 'happiness'.
"You are not gambling on him doing things well because you know what he can bring and it's a perfect fit in that respect," said the Everton manager.
"If we can extend his stay then fantastic. If not, we will have great memories.
"I think there is something we can give that he can't get elsewhere, it's enjoying his football.
"In football, as a player, you can take football happiness for granted quickly. As a young man, to be important in a football club and being happy is vital.
"Nobody can guarantee you that unless you've experienced it, or know who you are going to work with.
"I know players in the past who have moved clubs because they want to win titles and they leave a club and then the club they left win the title.
"He wants to be presented with a challenge that he can enjoy and he can develop, and that's top and bottom as a player.
"He's a grounded and intelligent young man, who is not going to be swayed by the materialistic aspect of the game or something that has got no substance."