Roberto Martinez says Manchester United will be title challengers again next season
Everton boss Roberto Martinez expects Manchester United to be Premier League title challengers again next season.
Last Updated: 19/04/14 3:46pm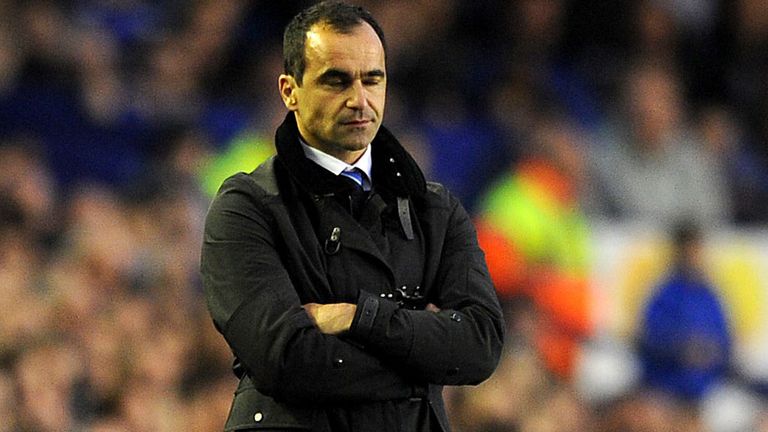 Speaking ahead of Sunday's visit of the Red Devils, the Toffees boss says United remain a major threat, despite being seventh in the table.
Martinez said: "Manchester United will finish the season strongly, I've got no doubts about that.
"Their next few games, I'm sure they're going to fight for a European place and to finish as high as they can.
"Even at this stage, they should be fighting for fourth place. It's ingrained in the DNA of Manchester United.
"It's not in doubt that they will be doing that and they will be challenging for the title again next season.
"I expect Spurs as well to be fighting for the top four. When we started the season, six football clubs - purely down to the finances - were forced to fight for the title. We gatecrashed the party."
As for why United are in their current position in the table, Martinez added: "There is always a bit of a transitional period when you get a new management team in place but you need to remember this team won the championship last season and you don't become a bad team overnight.
"We know now they've got a bit of stability, in the league they've been very strong and we expect a really tough game on Sunday."