Premier League: Everton's Leighton Baines admits Manchester United added stress
Everton defender Leighton Baines has admitted that Manchester United's pursuit of him was an unwanted distraction.
Last Updated: 03/05/14 3:12pm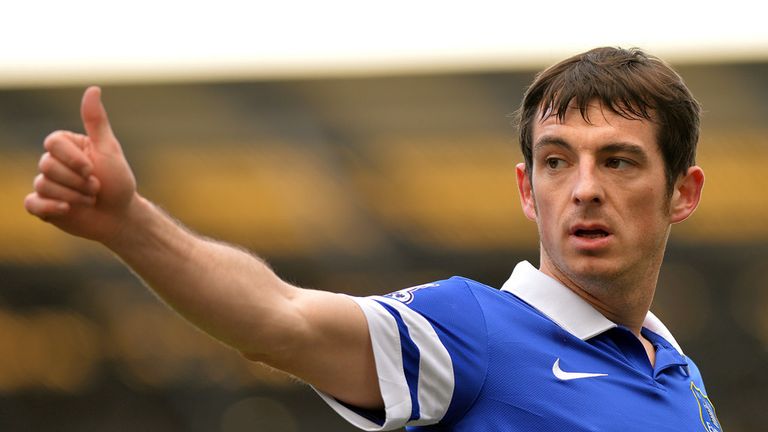 The England full-back has enjoyed yet another consistent season with the Toffees, with his side excelling under the stewardship of Roberto Martinez.
However, it could have all been so different for the 29-year-old, after former boss David Moyes did his utmost to bring Baines with him to United in the summer.
And Baines, who never actually asked to leave, revealed the whole episode left him feeling a little distracted.
"It was a bit of a stressful time because you're not sure what way it's going to go," Baines told the Daily Mail.
"You just try to conduct yourself in the proper manner as much as you can. I had those conversations myself. I didn't have someone in there for me feeding back.
"I guess you never know if you're doing the right thing or not but at the time, it's not your decision as a player to make those calls."
Speaking ahead of Everton's clash with Manchester City, Baines also was adamant his side are aiming to win the game, whether it does Merseyside rivals Liverpool any favours or not in the title race.
"Loads of people have mentioned the scenario (of helping Liverpool) but we want to win the game, pure and simple," Baines added.
"You understand the fans' side of the rivalry but you shouldn't judge yourself on others' success or failure.
"Liverpool not winning the league doesn't make us any better."