Premier League: Everton boss Roberto Martinez hails Everton season
Everton boss Roberto Martinez said Everton's season was 'Champions League standard' after their 2-0 win at Hull.
Last Updated: 15/05/14 2:30pm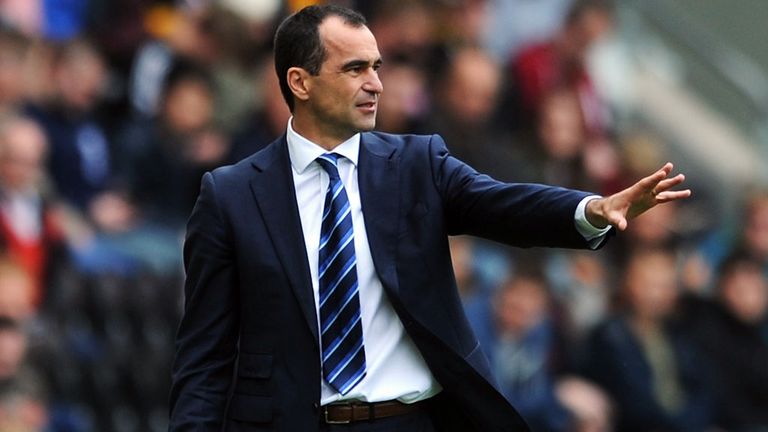 The Toffees were already assured of their highest-ever Premier League points total before their success at the FA Cup finalists, but two goals of real quality further emphasised Everton's improvement under Martinez.
And the Spanish chieftain insisted, that had this been any other season, a top-four finish would be a near certainty.
"The performance was full of good standards, very professional," Martinez told Sky Sports.
"I thought the two goals from open play were as good as you are going to get.
"It was a magnificent way to the finish the season.
"15 clean sheets, 72 points, it was an outstanding season.
"If you look through the last 15 years, our season has been Champions League standard, but you just have to compliment the standard of this league."
Martinez has benefited from the quality of his loan acquisitions this season, with Romelu Lukaku especially proving his worth with a well-taken second, and the former Wigan manager was quick to divert questions about whether he will look to make his loan signings permanent in the summer.
"There is always a lot of work that goes into finding the players that fit with what we want to do," Martinez added.
"Today is a moment to look back at the talent we have had, and we have created incredible memories."