World Cup: Phil Jagielka tips Everton team-mate Ross Barkley to shine for England
Phil Jagielka has backed his Everton team-mate Ross Barkley to make an impact for England at the World Cup in Brazil.
Last Updated: 19/05/14 10:50am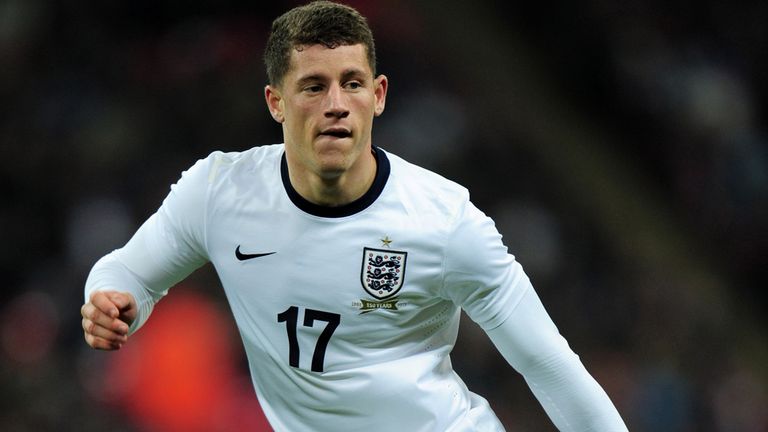 Barkley is one of four players in Roy Hodgson's squad under the age of 21 in England's youngest World Cup squad since the 1958 tournament in Sweden.
The Everton midfielder has won just three caps for his country but, despite his lack of experience, Jagielka has backed him to make a big impact in Brazil.
"Ross is a fantastic player," he told Sky Sports News. "He's very frustrating to play against because he has got a tremendous amount of ability.
"I'm not 100% sure what role he will have during the World Cup but I'm sure it will be a very important one whether he'll be starting or coming off the bench.
"He's grown not only as a player but as a person in the last 12 months. You can see the confidence of playing week in, week out has helped his game develop.
"We still must not forget he is only 20 years old and hopefully there will be a lot more World Cups and a lot more international appearances for Ross in his career.
"But no doubt we as a nation will get a little bit carried away this year in the World Cup and hopefully we'll be shouting about Ross at the end of it."
Southampton's Adam Lallana is another player in the squad who has won just three caps and he hopes an England squad, which features five Liverpool players, play without fear in Brazil.
"I hope the lads have that 'no fear' element," Lallana said. "I think that can only serve us well.
"The lads have had great seasons - look at Liverpool's season. And the lads that have played a big part in that are here as well, so the combination of youth and experience I think can only help us."
England vice-captain Frank Lampard said: "It's a good squad with a mixture of youth and experience. I think we were crying out a few years ago for some of these boys to come through and excite us and I think that they have done that.
"They have done that for their country and for their teams as well this year. As an older experienced member of the squad I do enjoy having that around. It does feel good and hopefully they will go there and play without fear and hopefully do well.
"When we played last year in a friendly against Brazil at the Maracana you could see then that this was going to be a magical World Cup for all that Brazil brings for football so we're excited to get there."