World Cup: England's Phil Jagielka backs Ross Barkley to shine in Brazil
Phil Jagielka says the inclusion of Ross Barkley in England's World Cup squad gives them another dimension.
Last Updated: 01/06/14 11:00am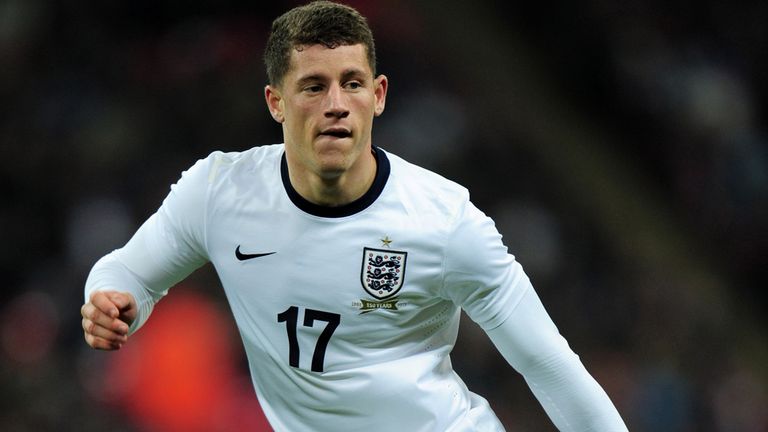 Barkley earned his place in the England squad for this summer's tournament in Brazil with a series of eye-catching performances in the Premier League, and Jagielka believes the progressive management of Roberto Martinez has accelerated his development.
Jagielka is now confident Barkley can shine for England at the World Cup, especially with manager Roy Hodgson right behind him too.
"Ross is fantastic. He's such a good player, you often forget how young he is," Jagielka said of the 20-year-old.
"We don't want to put too much pressure on him too soon.
"As a nation we're desperate for success and to do everything as quickly as possible.
"But I think the way Roy's managing him, and the way Roberto's handled him at club level, it's absolutely perfect for Ross.
"He'll play a lot of games and go well, but then at times he will be held back too.
"To have people like him on the bench, that gives us another dimension and hopefully that will be good for the squad."
Jagielka has been impressed by Barkley for some time now, having first come across the midfielder when he was just 12.
"A lot can happen in a year, and you've got to give a lot of credit to our manager and coaching staff for immersing that talent through the season," Jagielka said.
"And then you've got to give a lot of credit to Roy for taking the plunge and putting them in the squad.
"The squad that finished the Peru game is as young as I've known it, and that can only be a good thing for English football.
"I first noticed Ross when he was about 12 because he was bigger than everyone else.
"There was a lot of talk when Jose Baxter came through, about who would come through first.
"Jose was 16 and Ross was 14, 15 at the time, so that's when we heard about him.
"He had a couple of injuries that set him back, but, because he was so mature in his physique, he was hanging around the first team and not getting enough game time.
"He went on loan a couple of times, found his feet a little bit, and when the new manager came in he put a lot of faith in him and Ross enjoyed that and took it on from the first game of the season where he scored."
Jagielka is expected to start England's World Cup opener against Italy on June 14 alongside Gary Cahill in the centre of defence.
And the 31-year-old thinks his partnership with the Chelsea man is improving all the time.
"It's getting better," he said. "We've played 12 games together and we've not lost, so if we can keep that going as long as possible it would be great.
"It's just about time, though - spending as much time together in training as possible.
"The more game time we spend together, the more we can improve our partnership."