Roberto Martinez: My Scottish experience has certainly shaped me
Roberto Martinez says his time in Scotland as a player certainly helped to shape his career in management.
Last Updated: 01/06/14 2:22pm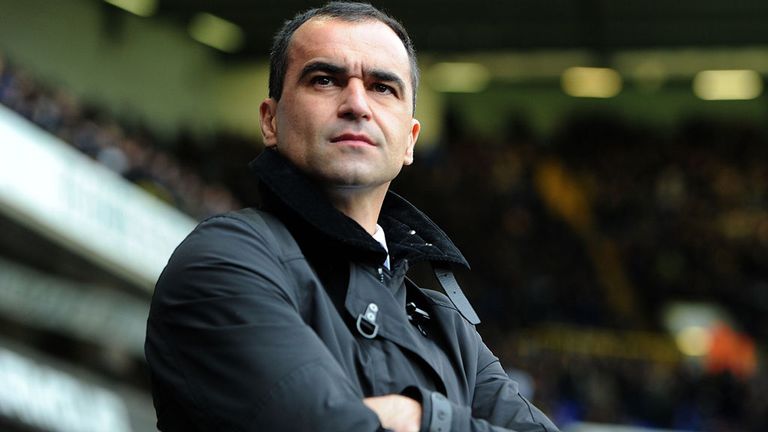 The 40-year-old spent a short period with Motherwell during the 2001/02 season, before stepping into management a few years later at Swansea.
The former midfielder has also managed Wigan to FA Cup glory before leading Everton into fifth spot in the Premier League table last season.
And he admits his experience of football in Scotland has influenced him as a coach and manager.
In recent seasons Martinez has signed James McCarthy, Shaun Maloney, James McArthur and Aiden McGeady, all of whom have played for Scottish clubs.
He said: "As a profile in terms of their work-rate, understanding of the game, their focus and desire, I love the Scottish player as a character in any dressing room in the Premier League.
"I have been following a lot of youngsters who are showing real potential and I think Scottish football can take advantage of using a lot of young players for the league."
As for his time at Fir Park, he added: "Motherwell was a very good experience because it wasn't a good experience. It became something different.
"I became a stronger person. In football terms it wasn't a successful story and that is probably where I understood many other areas that unless you go through you will never understand what certain players go through.
"As a manager, it has helped me immensely. Being able to understand a dressing room undergoing administration was at the time very hurtful but now it has made me the manager I am now.
"I fell in love with the Scottish game and the institutions in football clubs which bring incredible memories of European football.
"As a whole, I really enjoyed Scottish football. It wasn't a success from a personal point of view at the time but it has become one of the biggest footballing lessons in my development as a manager."