Phil Jagielka says England are wary of the threat posed by Italy's Mario Balotelli
Phil Jagielka says England will be paying close attention to Italy's Mario Balotelli when the two sides meet in Manaus
Last Updated: 09/06/14 8:09am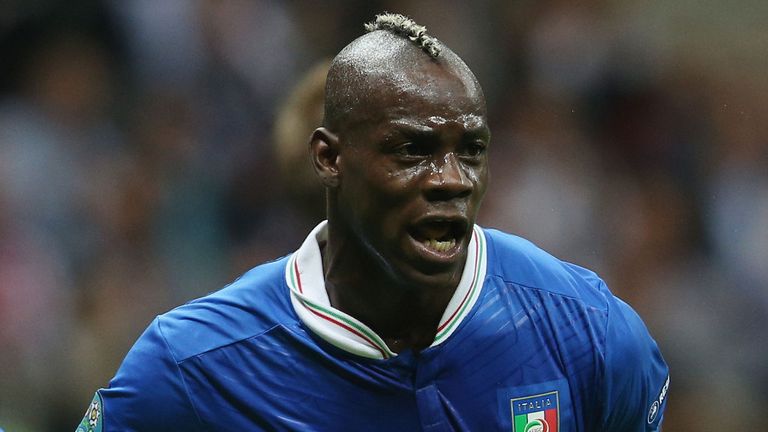 England landed in Rio de Janeiro on Sunday morning and they immediately began working on a plan to stop the AC Milan striker, who scored 18 goals last season.
During his time at Manchester City, Balotelli's off-field antics generated as many column inches as his performances on the pitch, but Jagielka knows England will have to play close attention to the 23-year-old.
"He is a character but he scores goals," the Everton centre-back said.
"He has fantastic ability and a fantastic shot on him, particularly the way these (World Cup) balls move.
"We will be desperate to make sure he is not able to strike from distance. Hopefully we will make the right decisions and get the points."
England could face the potent attacking threat of Luis Suarez and Edinson Cavani when they take on Uruguay in Sao Paolo five days later.
And Jagielka says England's defenders will rely heavily on Gary Neville and the experience he brings not only as a coach, but as a Sky Sports pundit.
"We have an idea already about the strikers we will face because we know them, but there is so much video to get hold of," Jagielka said.
"We have three video analysts and Gary Neville is more than capable of taking us through a video or two.
"It will be like (Monday Night Football), but with a personal touch - he cannot tell you off here!
"We have all the equipment we need and we cannot look too far ahead as we have the Italy match. Hopefully we get that game out the way then look at Uruguay and then Costa Rica."