Transfer news: Steven Pienaar remains committed to Everton's Premier League plans
Last Updated: 18/06/14 1:50pm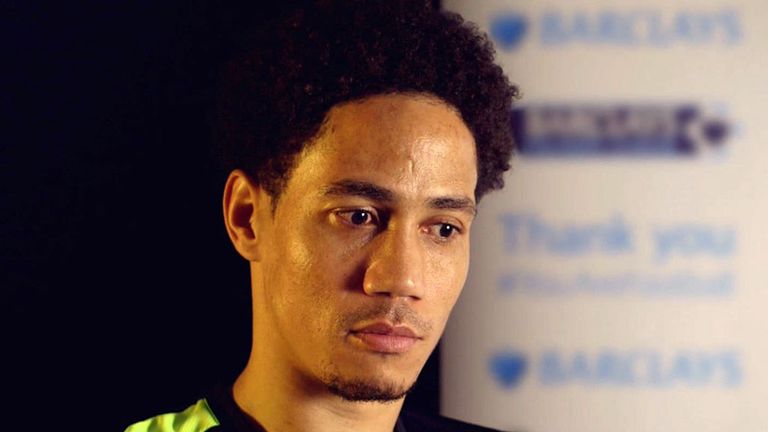 Steven Pienaar insists he has no plans to leave Everton as he focuses on keeping fit to retain his place at the heart of Roberto Martinez's plans.
The South Africa international is currently in his native country for the annual Steven Pienaar Community Tournament, focused on developing local emerging talent.
During the 2013/14 campaign, Pienaar featured in 23 of Everton's 38 Premier League matches, scoring one goal and providing three assists as the Toffees climbed up to fifth in Martinez's first season.  
While the majority of his club-mates are out in Brazil for the FIFA World Cup, Pienaar is busy setting his targets for the new season, which will see Everton face newly-promoted Leicester City on the opening day.
I'm definitely staying. My goals are to stay fit and feature in as many games as possible.
Steven Pienaar
"I'm definitely staying," Pienaar, who anticipates no summer transfer activity, told Sport24. "My goals are to stay fit and feature in as many games as possible."
When quizzed over a return to his home country, Pienaar, who started his career at Ajax Cape Town, said: "It's not something that I have really thought about, so I will see what the future holds."
Reflecting on the previous Premier League campaign, Pienaar admits he was shocked to see former Goodison Park manager David Moyes sacked by Manchester United after less than a season in charge.
"I was very surprised," he added. "He needed more time to implement his ideas.
"It's the nature of the game these days, there is little time for managers at football teams now, they have to hit the ground running."