Eagles - I had to leave United
Chris Eagles has admitted it was the most difficult decision of his career to leave Manchester United.
By Hayley Paterson
Last Updated: 10/09/11 12:43pm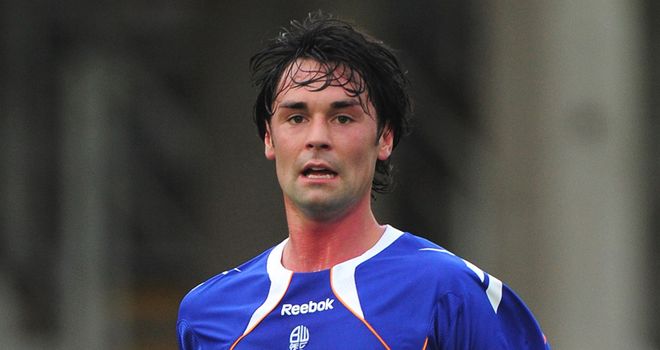 Chris Eagles has admitted it was the most difficult decision of his career to leave Manchester United, however he now has high ambitions for his Bolton future.
Eagles had been with the Red Devils since the age of 14, but will now be lining up against some of his former team-mates as United travel to the Reebok Stadium on Saturday.
The tricky Trotters winger has started brightly for his new club and recalls how, despite his tough decision to leave Old Trafford three years ago, that move ultimately helped pave the way for a new life as he joined Owen Coyle at Burnley thanks to former boss Sir Alex Ferguson.
On leaving United, he told the Daily Mail: "It was so difficult. I didn't want to go. But I love playing football.
"So Sir Alex said, 'There is this manager I would love you to meet'.
"He introduced me to Owen Coyle and that was that. I knew then I had met the right person."
He went on: "Sir Alex had looked after me ever since I was young.
Father figure
"I still look up to him, like everyone does. He was a father figure. When I had problems I went to him. Sir Alex knew I needed someone similar.
"When you see Owen on the sidelines he is always there, encouraging me. Sir Alex does that to all his young players too. He makes sure they go to the right club. I loved Burnley. I would never say anything bad about them. But my aim was to go there as a stepping stone. When Owen left I hoped I would come here with him."
That is exactly what he did, with Eagles settling nicely into his new surroundings at Bolton and the 25-year-old has high ambitions of helping Wanderers become a consistent top half of the table club.
"He (Coyle) is ambitious and so are we. We are aiming for the top half, definitely. We're all young, and it's exciting. Everyone took the old Bolton as being long-ball. Owen's transferred that into being a passing, attacking team," he said.
"I've not seen one argument, not one bad word said about each other, and that's special. It's not like that at all clubs."
No regrets
Eagles, who was in the crowd two weeks ago to watch United thump Arsenal 8-2, still holds his boyhood club close to his heart but insists he has no regrets.
"People don't realise how hard it is, what it's like to play at Old Trafford," he said.
"When you walk out there in front of 70,000 people it takes your breath away.
"It is difficult when other players arrive but it's not personal. It's not their fault. Anderson and Nani, for example, are both great lads.
"But it's hard when you go on tour, play in the games, score goals, come back and play the friendlies. Then the season starts and you are straight back out again. It does hurt. I won't lie.
"I went and watched United and Arsenal and it just brings back memories.
"Seeing all the lads playing together, it sort of upsets you in a way. But Bolton is my club now. I am thrilled to be here and I don't regret a thing."