Fabrice Muamba believes Bolton require a strong manager
Fabrice Muamba believes Bolton require a strong manager to lead them back to the Premier League.
Last Updated: 16/10/12 9:12am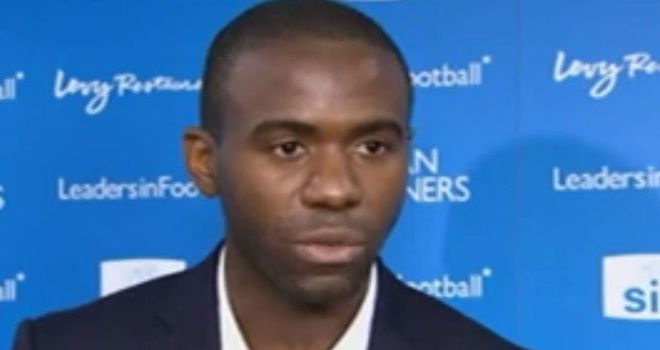 Bolton sacked Owen Coyle as boss last week after a poor start to their Championship campaign - they are 18th after 11 games following their relegation from the top flight last season.
Muamba, who retired on the eve of the season after his on-field cardiac arrest at Tottenham in March, said: "Hopefully the chairman (Phil Gartside) and (owner) Eddie Davies will bring in someone who's very exciting and someone who comes in and makes sure the changing room is back to normality.
"Then hopefully we'll get promoted. We need to be back up there (the Premier League) this time next year, but it will take somebody to come in who is very strong minded, a very disciplined person to bring the team back up again.
"It's hard to see it happen to Owen but, as they say, this is football.
"People come and go, that's football life. If you're not doing the job up to the standards then someone will come in and do it for you.
"Regarding the football side, if we frankly look at the players we have, the way we've been playing isn't up to standard.
"The person who gets most of the blame is the manager because he's in charge of the team."