Fabrice Muamba says cardiac arrest may have been caused by pushing too hard
Fabrice Muamba fears his cardiac arrest could have been caused after he pushed himself too hard in training last summer.
Last Updated: 04/12/12 2:17pm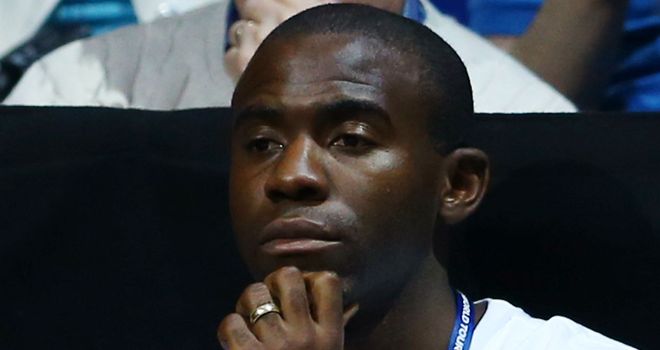 Muamba, 24, collapsed on the pitch during Bolton's FA Cup quarter-final against Tottenham at White Hart Lane in March and has since retired from football on medical advice after he recovered at the London Chest Hospital.
Muamba told ITV4's Fabrice Muamba: Sports Life Stories he felt the intensive training period could have caused the cardiac arrest which left him unconscious for three days and stopped his heart from beating for 78 minutes.
"I pushed myself too far," Muamba said. "Last season before the pre-season I went away to America for two weeks just to work, work, work, you know. Just physically to work and get myself in a good condition to come back and play in the Premier League again.
"I was fit but I wanted to be even fitter. I wanted to come back even fitter than the other guys. I was in this complex in New York and you worked everything from running, gym work - everything."
"I think it's one of the reasons this caused this cardiac arrest - I think I pushed myself very very far to the point where, maybe I went too far with it."
However, Professor Richard Schilling, a heart rhythm specialist, is not convinced that the two-week intensive fitness training could have been a trigger for Muamba's cardiac arrest six months later.
Schilling told the programme: "It was very likely that this cardiac arrest was going to happen at some point.
"Whether that intensive training period brought that time forward it's impossible to know for sure but anything is possible."