Bolton target Craig Davies may play in Barnsley's FA Cup clash with Burnley
Barnsley caretaker David Flitcroft will not hesitate to use Bolton target Craig Davies in the FA Cup clash with Burnley.
Last Updated: 05/01/13 2:02pm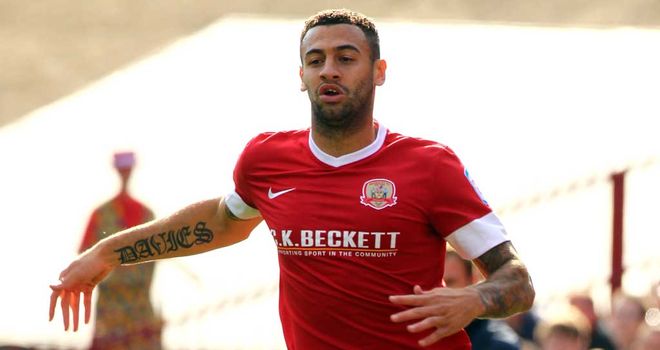 The Tykes have reportedly accepted a £300,000 offer from Championship rivals Bolton for the 26-year-old Wales international, but the finer details and personal terms have yet to be agreed and while Davies remains at Oakwell, Flitcroft will have no qualms playing him.
Flitcroft, who will take charge of the Tykes for the second game following the sacking of manager Keith Hill last month, said: "He could be involved, he's employed by Barnsley Football Club.
"If he is switched on and his attitude is good then he could be involved, if not he won't be.
"The deal has not been done. Why not? I don't know. Whether the personal terms are not right I'm not sure.
"If something is not right it has possibly alerted other clubs. What I do know is that if Davo is switched on he will be involved because he's still employed by us.
"His focus has possibly been somewhere else, it's not a matter of lack of effort. Sometimes when it's at the back of your mind, then the focus probably isn't what it should have been."
Davies, a free signing from Chesterfield in the summer of 2011, scored 11 goals last season and has registered nine in 23 this time around, including a four-goal haul in the 5-0 televised win at Birmingham in September.